Sibling plays a major role in everyone's life, our whole childhood was around them. And honestly because of them we could enjoy our childhood and experience each and every moment of it with love and obviously fights. Your sister was your savior where your brother was just around you to trouble you. If you have an incredible bond with your siblings and want to strengthen more then you have landed to the correct page. Finding the best gift for sister or
best gift for brother
is not a problem anymore, because we have made your work easy and made an amazing list of gift ideas for sister and brother.
First let me tell you why it is important to have the best gift for brother or sister. It's really important to tell them about the love and care you have for them, to tell each other how important they are in your life. To know the bond even more better and strengthen your relationship much more. And gifting is a great way to show all of them and make your feelings expressive.
Also the list below will definitely be in your budget because it is about your love, care and time. Gifts show love and they must be tangible/physical always. So, pick the gift from the suggestions below which one would be loved by your brother or sister. Make sure the gift ideas for sister and brother matches their expectations.
Let's Not Waste Our Time & Jump Into The Gift Ideas For Sister & Gift Ideas For Brother
Personalised Video Message From Their Favorite Celebrity
If your brother or sister is the biggest fan of the celebrities listed on the Tring then you already have great gift ideas for sister or brother. Let me elaborate for you a bit. Tring is India 's largest celebrity engagement platform where around 10,000 celebrities are listed and would love to be a part of their fans and connect with them. Tring provides a personalised video message, a 5- minutes video call and a DM on Instagram, you can choose any one from the Tring services. You can even select multiple celebrities and multiple services from Tring. Celebrities such as Sharman Joshi, Cast of Anupama, Tarak Mehta… and Kapil Sharma are also listed with the Tring. So, isn't this the best gift for sister and the best gift for brother.
Unexpected gifts will make your bond even stronger. Therefore book your Tring today itself.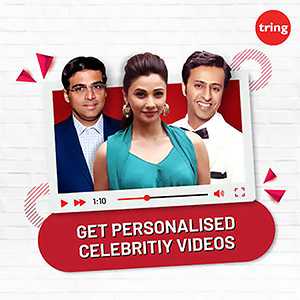 Celebrate The Sibling Day
Spend an unforgettable day with your sibling. Enjoy the time spent with each other, you could just go for movies, click pictures or cook together. You could also spend the day reliving the moment of your childhood, for example visiting the garden where you both used to play or getting those chocolates for which was one of your both favorite ones. Just make the day special for each other and celebrate sibling day. Spending such a day together with the best gift ideas for sister or brother to strengthen your bond evern more.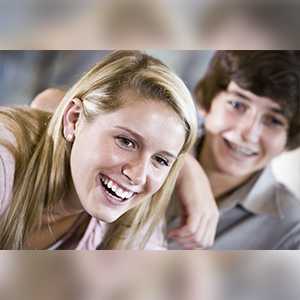 Handmade Book
For such gift ideas for brother or sister you have to be creative and try to do your best. Handmade things are really amazing gifts for anyone to give. Because it is made with love and care, and it also tells how much that person means to you. What could be the best gift for sister or brother rather than a handmade book. You can fill the book with some poems, your picture together and some siblings quotes. You can take help from the youtube videos which will make your work even more easy. So, if you want to strengthen your bond even more, then plan to make a handmade book filled with love and memories which can be cherished all your life.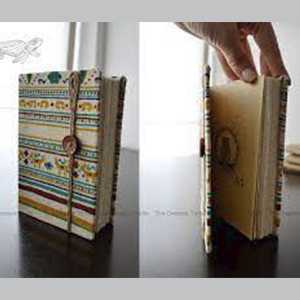 Express Yourself In And Out
Just 'I Love You' can also make them smile, then expressing your love with a lot more words will definitely make them feel happy. In your childhood you have always or must have expressed yourself often but as the time grew you felt really shy or didn't feel important to tell them about the love you have for them. So, here is the correct time and a correct gift ideas for sister or brother to tell them they are the best sibling and you can't ask for someone better than him/her.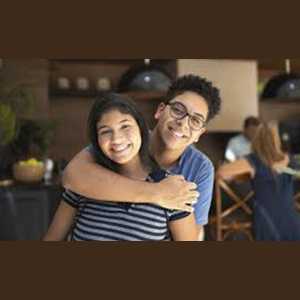 Gift Hamper
You already know what could make your sibling happy, you just need to collect them all and make a beautiful hamper for them. This could make them feel happy because whatever they like is just in front of them. You could decorate the hamper with some chocolates, roses and ribbons. The gift hamper can have a pair of clothes, favorite snacks, some gift coupons and a beautiful photo frame. This gift hamper would be the best gift for sister or brother.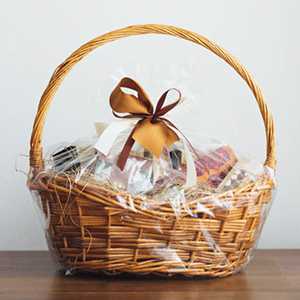 So, as I mentioned before, gifts should be out of love and not physical. There are many things which you can get with money, but love and time is something which you need to do yourself. Hence, prepare yourself and make the best use of these gift ideas for sister and gift ideas for brother.
Lastly, what matters is your bond and love for each other. Just express it and let them know whatsoever and howsoever people will come into your life the love for them would never change or no one would ever take their place in your life. Because you do have the best sibling in the whole world.