So you'll need to find some great gift for father—or at least someone in your life who resembles a father figure. It could be Valentine's Day, Father's Day, his birthday, Christmas, Diwali, or a special anniversary. Or maybe it's just because he's an excellent father. But there are a lot of sites out there, and browsing through it all to find what you're looking for can be a real time-sucker. So we've done the work for you and found a few reasonably gift for father and totally stylish gift for father birthday.
Let's face it: coming up with birthday gift ideas for fathers isn't always simple. If your father is anything like mine, he has a specific taste and style. But that doesn't mean he has to be challenging to please. Please take my word for it. He'll appreciate it as long as it's something he can use every day and has a specific something.
We've compiled a list of 6 unique, practical, and thoughtful gift for fathers from daughters or sons that he'll appreciate—and use in 2022. From high-tech gadgets and sneakers to a personalised video message from a celebrity, and a fancy whiskey glass, there's something for every kind of father. We've even included it on this list! Don't worry if you haven't purchased birthday gift ideas for father yet. Grab one of the clever gifts for men listed below, and you'll quickly become his favorite daughter though I'm sure you already are.
Here are amazing gifts for father's birthday
Personalised Video Message From His Favourite Celebrity
Tring is a huge platform where around 10,000 plus celebrities are listed and would love to connect with their fans by video call, DM on Instagram or a video message and Tring provides all of them. To get any services from Tring, you need to visit the website and select the celebrity you want and the services. Within 3-7 working days, you will receive a Tring that's a personalised video message from the celebrity you have picked for your father. A message from the celebrity is an unbelievable gift for father birthday as he would have never thought that the celebrity he admires a lot is wishing him on his birthday. Trust me, this gift for father will not only make his day but also the year the most memorable one. So, book your Tring now and make your father's birthday the most unforgettable birthday till now!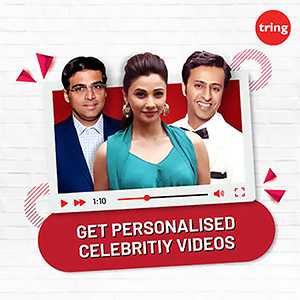 A Comfortable Slippers
He always has compliant about his slippers not being satisfied, then why not just gift him comfortable slippers that won't hurt his leg. These sherpa-lined slippers are a wardrobe staple for dads everywhere, with no-slip rubber bottoms and a heel pull that would make it easy for him to slip on and off. Such a valuable gift for father would make him feel happy. These slippers have many colour options and are also available online. Before buying, ensure his slipper's size, so you have to not worry about returning or exchanging.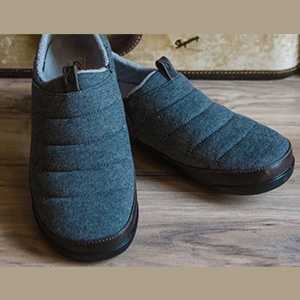 Personalised Watch
Nothing beats a custom personalised watch for a time-conscious father's! And if he has a keen sense of style, this wooden watch is ideal for displaying his refined side. With its classy, lightweight design, this one-of-a-kind watch will do much more than get him to work on time. Complete his look and make him look elegant also, add the back cover with a touching message. Indeed a personalised watch is a perfect gift for father birthday.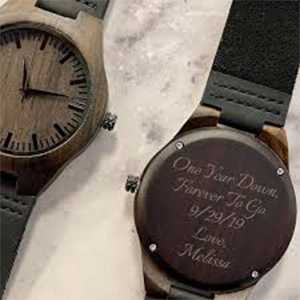 Funny Customized-Printed T-shirt
One of the best ways to express something is to tell it like it is! If you're lucky enough to be daddy's favourite daughter, here's your chance to show it off and melt his heart. Every father requires a reason to smile, especially on bad days. This funny dad t-shirt is a perfect gift for father because he can't keep a straight face while wearing it!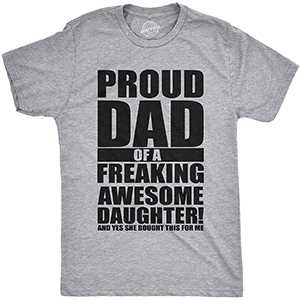 Photo Frame
Every child has some favourite memory with their father. Just pick the favourite picture of that memory and frame it. It could be anything the first foreign trip together, just a cute dinner date with each other, or a movie night. Just remember which one would make him emotional yet happy. A photo frame seems an old-fashioned gift, but it has a great meaning, and honestly, fathers love meaningful gifts. So, Just pick the best memory, frame it, and present the best gift for father birthday.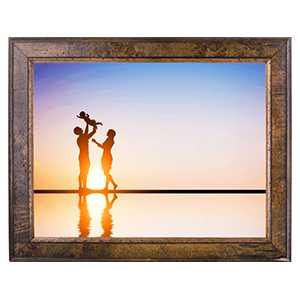 Pocket Watch
Even if your father appears to have everything, he is unlikely to have a classic pocket watch like this one! A gunmetal finish gives it a distinct look that will dazzle whenever he pulls it out. Personalise it with a name or monogram engraving to make it unique and memorable. This is a gift for father that he will treasure for many years to come.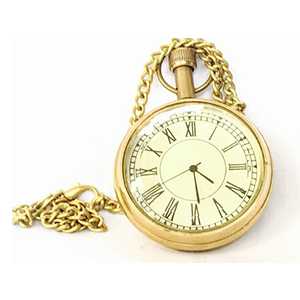 Therefore, If you're a daughter looking for one-of-a-kind gift ideas for father birthday, you have come to the right place! There is nothing more heartwarming than finding the perfect gift for father birthday. On the other hand, fathers can be tough to shop for because they often appear to have everything. However, the ideal birthday gift for father from a daughter is much closer than you may think. And keeping these thoughts in mind, I have mentioned the gift for father above.
All you have to do for the father who holds the number one spot in your heart is find a gift that expresses how much he means to you and these gifts for him would make things much easy for you. You can bet his eyes will light up the moment when he realises you took the time and thought into finding a great gift for him. So, I hope my suggestions have helped you to get the best gift for father birthday.