Father day kab hai 2022?
Father day kab hai? Father dad kab aata hai? Why is father's day celebrated? We often hear these questions. Father's day is celebrated to praise the fathers and appreciate them for everything they do. To value his hard work, care for the family, and a cheer for his fatherhood. Fathers play a significant role in every family. There are not expressive, but their love is till the moon and back. People celebrate mother's day, teacher's day, and valentine's day, but father's day is not noticed as much as the other days. But make sure not this year. This year make sure you thank your father for everything he does for you. For all the love, care, and responsibility he carries for you and his family. Never worry about what should you gift your dad. Your dad doesn't need anything and so on. Tring has one of the best father's day gifts ideas for the father who has never asked or wanted anything. And trust me, he will love your choices, and he will cherish it all his life.
But before going ahead, make sure you save the day of father's day on your calendar forever, and you don't even need to google ' Father Day kab aata hai?'. Father's day is celebrated every year on the 3rd Sunday of June, so this year's father's day will be celebrated on the 19th of June 2022. I know you are now left with no time. You are too late, but never to worry when Tring is a few clicks away from you and to have the best father's day gifts.
Scroll down to know more about the best father's day gifts from Tring.
First Let Me Tell You What Tring Is!
Tring is India's Largest Celebrity Engagement Platform, where around 10,000 celebrities are listed and would love to connect with their fans in every possible way. Tring is a pathway to connect with your favourite celebrities. It offers three services (the ways to communicate with celebrities) and the services would make the best gifts for any occasion to any loved ones. The services are as follows:-
Personalised Video Message
The personalised Video message is one of the best services for father's day gifts. Where a celebrity will shoot a 30-second video expressing your love in your words, you can even personalise the message. The celebrity will communicate your feeling in their way. As it's a video he can watch it anytime, he wants and can be showoff by him anyway anytime.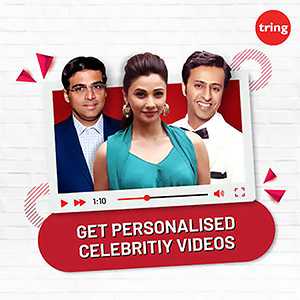 Video Call
You can even arrange a 5-minutes of video call with your father's favourite celebrity. The 5-minutes of one-to-one talk with the star will make his day and his life the happiest. He will never forget the time he spent with his favourite celebrity. The video call will take place at a Zoom meeting, and you can add 2-3 people to the video call. Isn't that fantastic father's day gifts. I surely know he would never expect such kinds of gifts from you.
DM On Instagram
If your father is the king of social media and loves to operate his account, this service would make the best father's day gifts. As the celebrity will send a beautiful message from their verified Instagram account to your father's Instagram account. You can even personalise the message. This service starts from Rs. 99/- for selective celebrities.
That's a great father's day gifts to surprise him and make things possible for him, which he never expected anyone in his life could do. Mostly Tring takes 3-7 days to deliver, so it's never late. Book your Tring rather than asking ' Father day kab hai 2022?'. Tring truly made your work easy and more effortless. I have suggested some special father day status, so just copy-paste and post a fantastic picture with him on social media and tell the world that you have the best father.
Here Are Fantastic Father Day Status To Make Him Feel Happy & Will Melt His Heart
1. You are the pillar, happiness and strength of this family. I am fortunate to have you as a father. Happy Father's day, daddy! I love you more than you love me.
2. I don't like unreal superheroes because I have a real superhero in my life. Happy father's day, my Superman, Batman and Spiderman!
3. I can't express my love for you. I love you more than anything and anyone in this world. This father's day, I would love to thank you for always being there with me as a pillar and supporting me in my bad and good—happy Father's day, Handsome.
4. I have nothing to say but just one thing. I want a husband just like you. You are my actual and ideal man. Please find someone who is like you! Happy father's day, papa!
5. Papa, You are the best father! Happy father's day.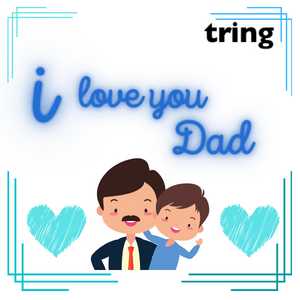 So, I hope your work has been more accessible now, and you are free from the father's day gifts to father day status and also with the question father day kab hai?
Make sure you don't waste more time and just book your Tring now, so it delivers you on time. Thanks us later. And make your this father's day is special for him. Express all your love and spend an unforgettable time with him so that he can cherish this day all his life. Also, make sure you hug him tightly today and tell him that he is the best father and you love him more than anything. Lastly– A very happy Father's day to your superhero!