Surprise your lovely husband with the following collection of birthday gift for him. He is the guy who has never stopped supporting you in any situation. A friend who dedicated his life to being at your service. So, to make him feel unique and special, Tring has come up with mind-blowing ideas and a collection. Make his day special with the gift we recommend on this page. And get him one of the latest and greatest gifts for his birthday that he will use.
Tring is recommending some of the best picks from him. A list of birthday surprise ideas for your husband that will brighten his day. At Tring, we have perfect suggestion over happy birthday gift for husband, including everything he needs. So, choose the ideal birthday surprise ideas based on his likes and preferences to express your life for him. Tring also offers three personalised gifts that will make his special day unforgettable.
Have a look at this fantastic birthday gift for husband from Tring
Personalised Video Message From Celebrity-Tring
If you are looking for something personalised and unique. Then Tring is the right place to find the best personalised happy birthday gift for your husband. Tring is a website which is known as Indias largest celebrity engagement platform that allows you to connect with your favorite celebrity. It provides three services personalised video messages, DM on Instagram, and video calls. So, book your favorite celeb from over 12,000+ stars. Pick your husband favourite star, and make his birthday the best one. We are sure that services of Tring would make this birthday the memorable one.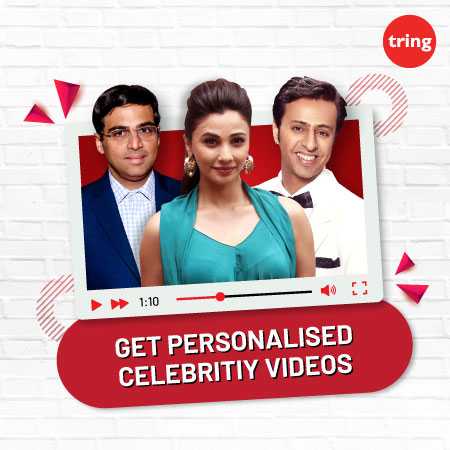 Bunch of Lovely Red Flowers
This Bunch of red flowers will make your day great. So, show your love, care, and affection for him. Pick this wonderful Bunch of flowers to keep your relationship long. A sweet gesture of adding a handwritten letter would make your happy birthday gift for husband more heart-touching for him.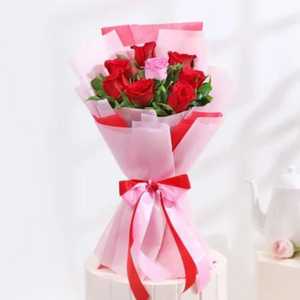 Personalised Smart Touch Mood Lamp
This personalised smart touch mood lamp will be the best birthday gift for him. This speaker will add a personal touch to your gift. As the speaker is white and connects via Bluetooth and Aux. You can give your personal touch by adding a picture with musical notes and a name. Also, you can use it as a lamp with an LED light inside it.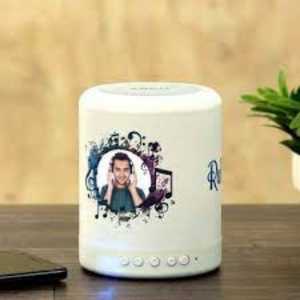 Accessories Gift Set
Give your husband the perfect accessories gift set as a happy birthday gift. This gift box includes a navy-blue multi-pocket wallet and a belt with a chrome finish buckle. These make it bold and give him a unique feel on his birthday. So, pick this as a special birthday gift for husband. Which adds a touch of sophistication to his everyday routine.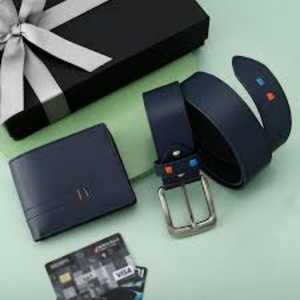 Funny Mens T-shirt
Give this funny t-shirt to your husband as a happy birthday gift. This phrase is one of the familiar words we usually use for our sister or friend. Make the boring plain T-shirt unique and cool with this phrase "Vichitra Prani." He can pair this Half Sleeves Mens T-shirt with ripped denim, creating a causal and relaxed look. So, pick this as a happy birthday gift for him and make him unique and surprised.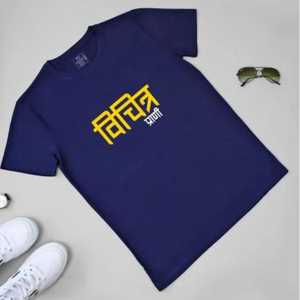 Personalised Bottle Opener
The celebration is complete with hard and soft drinks. And if your husband is a party lover. Then this personalised bottle opener with this funny text is" Dhakkan Khol." So, pick this amazing personalised bottle opener as a birthday gift for husband. And make his surprise birthday party more special and memorable.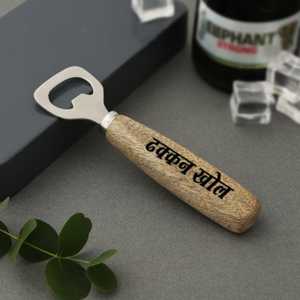 Personalised Wooden Card Pen Drive
Give this most helpful thing as the perfect birthday gift for husband. As this personalised wooden card pen drive saves time by including photos, videos, and many of his office work files. This sleek-style wooden USB pen drive provides enough storage for storing new memories. And also suitable for gifting.
Spicy Unisex Personalised Perfume
This fruit, amber, and a hint of unisex spice perfume will be the best birthday gift for husband. This spicy essence perfume will make him curious about the fragrance. Even you can make it personalised by adding his name to it. So, choose this spicy unisex perfume and make it a unique birthday day gift for husband.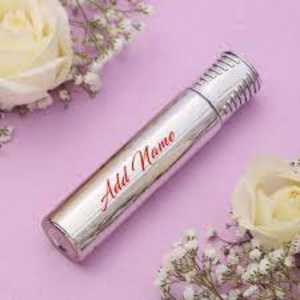 Leather Personalised Party Set
This leather personalised party set will light up your husbands birthday party. This leather bar set includes a tan round tray with a mirror base, an ice bucket with tongs, and four coasters. These three coasters feature drink quotes that can be personalise with a name. So, pick this as the best happy birthday gift for husband and make his day more special and unique.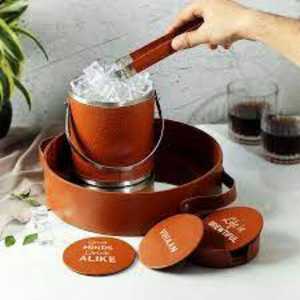 We hope that our collection of birthday gift for husband will assist you with the best. The above-mentioned are the most romantic and the best birthday gift for him. Which will make him feel more special. Even you can Make it more heart touchable by adding some valentine day wishes from Tring to your gift. In the end, let me desire your husband a lovely and wonderful Happy Birthday from the entire team.