A Brother and Sister relationship is a rainbow of colors. One will see that this relationship is amazing, sincere, and honest if one looks closer. They progress through many different stages together. This connection is special since they sometimes hate each other and other times they adore each other.
Such a Sweet and Sour Relationship we adore and appreciate in our life. Without our Sibling we are incomplete. With them, every activity becomes quite exciting and thrilling. They cheer us up in our hard times. After having one other's back for so long, a brother and sister will eventually grow together. They simply don't want any involvement from the other because they have separate wants, tastes, and lifestyles. But they become inseparable since they can now see one other in a more favorable way. They understand that each other is their best buddy. Together, they see the movies and get coffee. They are unbreakable because they can openly discuss what is going on in their life.
Aside from the fact that a connection between siblings is likely the longest one you will ever have, there are other things to consider. Such Connections we experience in real as well as reel life.
In this blog, you will unfold some of the most remarkable bondings between brothers and sisters that the audience enjoys and admires. On-screen, their relationship, and chemistry are so powerful and impactful that we occasionally lose sight of the fact that they are fictional characters. Let's Revisit some of the Nostalgic Characters in this Raksha Bandhan 2022.
Since brother and sister relationships are almost generally significantly different from those of same-gender siblings, this can result in some really unique plots for television or film. There is something incredibly humorous and relatable about them, whether it's being as protective as possible or having characters who wind each other up, and it's led to a tonne of wonderful duos throughout film and television history. There are, however, additional brother and brother and sister with sister pairings as well as some incredibly notable brother and sister characters.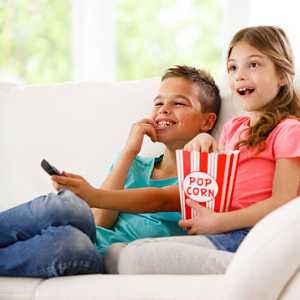 Explore some captivating siblings duo movies and Television that motivate us to uphold the same bonds in our daily lives. And we have a Surprise for you will which surely makes your day. The information you will get from this blog would be quite memorable for you. So, Don't Miss out on any of the points and discover amazing information from this blog.
Best Fictional Siblings Duo from Movies and Television
Ishan and Vidya (Movie: Kai Po Che)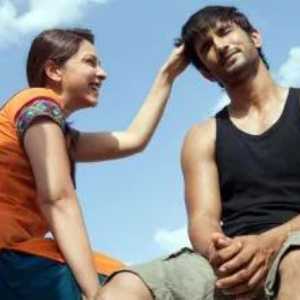 Everyone is stunned by Ishan and Vidya's on-screen chemistry and bonding in the film Kai Po Che. An Indian film in the Hindi language with love, politics, religion, and a riots-centered plot is called Kai Po Che. The novel Three Mistakes of My Life, authored by well-known author Chetan Bhagat, is the inspiration for the film Kai Po Che. Sushant Singh and Amrita Puri played the role of Ishan and Vidya. This brother-sister relationship was able to shine out in the film about three friends, which received rave reviews. Sushant and Amrita both skillfully portrayed their love-hate relationship.
Veera and Ranvijay (TV Show: Veera)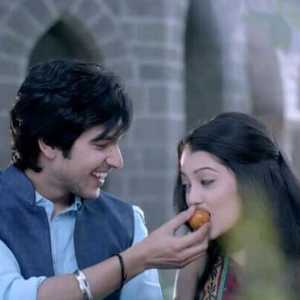 Veera and Ranviay are the Characters from the Indian Hindi LangageTV Show named, Ek Veer Ki Ardas Veera. The show's Plot is based o the relationship between Brother and Sister. Ranvijay whose role is played by Shivin Narang and Veera's role is played by Digangana Suryavanshi beautifully portrays their sibling Chemistry. They were supportive, sacrificed for each other, and love each other unconditionally. The Character of Veera and Ranvijay gained much love from a large audience. Its ups and downs, disputes and favors, and a lot of feelings and drama occur at various phases of life, but more significantly, this duo describes a trip down memory lane as imminent.
Sundar and Daya (TV Show:Tarak Mehta Ka Ooltah Cashmah)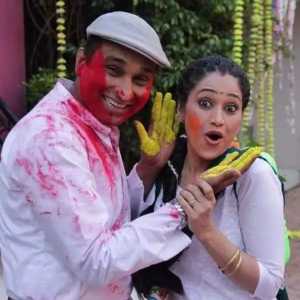 Talking about Brother-sister Chemistry, it is impossible to mention Daya and Sundar. They need no introduction because they gain such popularity from the world. Daya and Sundar are the characters from the most popular Hindi Sitcom, "Tarak Mehta Ka Ooltah Chashmah". We all appreciate seeing Daya's relationship with her on-screen brother Sundar Lal. Few people are aware, nevertheless, that Daya Jethalal Gada (Disha Vakani) and her brother Sundar (Mayur Vakani) are actually siblings. Mayur Vakani is the younger brother of Disha in Real Life also. The bonding they share, the way they support each other, the way they are protective and concerned for each other, and the way they welcome each other when they meet just become nostalgic parts of our life to see the siblings' chemistry and get inspiration from them.
As we had mentioned at the beginning of the Blog, you will get such amazing information from this blog that you consider reading this blog is one of the best choices of your life. You can get personalized messages from this celebrity siblings duo. All you have to do is, Visit Tring's Official Website, Choose the celebrity you like and you can get live interaction or personalized video messages. And what amazing about this is it is won't harm your pockets that much. At reasonable rates, you can connect and interact with your favorite celebrities and influencer, and international stars as well such as Shivin Narang, Mayur Vakani, Nidhi Bhanushali, Tulsi Kumar, Enrique Arce(Arturo from Money Heist), etc. Visit Tring's Official Website to know more.
Milkha and Isri Kaur (Movie: Bhaag Milkha Bhaag)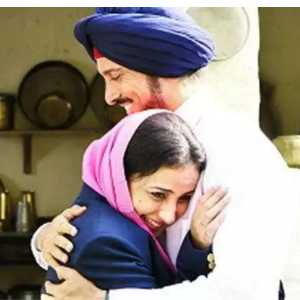 Farhan Akhtar and Divya Dutta elegantly portray the role of Milkha and Iris Kaur. Bhaag Milkha Bhaag is The story is based on the life of Milkha Singh, an Olympian from India who won the 400-meter race twice at the Asian Games and twice at the Commonwealth Games. Milka and Isri Kaur were significant in giving each other support as they faced the tremendous loss and suffering associated with India's Partition. Particularly in the scene where Farhan proudly displays his jacket to his sister Divya as an Indian player, makes our throats tighten. The Sacrifice Isri did for Milkha and the respect and all the efforts of Milkha Singh to give is Sister the happiness she deserves was a rare moment of tears of joy!
Sarabjit and Dalbir Kaur (Movie: Sarabjit)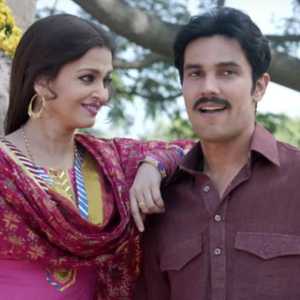 Another Great Example of a Brother and Sister Relationship is Sarabjit and Dalbir Kaur. Sarabjit and Dalbir were the real-life Characters who are beautifully portrayed by Randeep Hooda and Aishwarya Rai. The Story of the Movie Sarabjit is based on Sarabjit Singh, an Indian man, who was found guilty of terrorism and spying in 1991 and given a death sentence by the Pakistani Supreme Court. He was imprisoned for 22 years. The On-Screen Siblings Chemistry was so real that successfully depicts the real-life chemistry of Sarabjit and Dalbir. The love, sacrifice, struggle, hope, and joy made us laugh, cry and get inspiration from these duo at the same time.
Monica and Ross ( TV Show: Friends)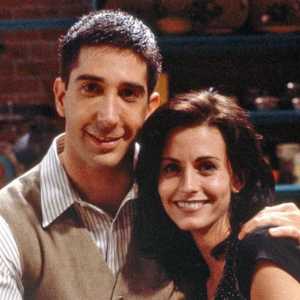 The world-famous Fictional Characters of Monica and Ross From the American TV sitcom " Friends" is just remarkable. Friends plots describe the story of Six young (20-something) New Yorkers from Manhattan who find that the friendship, comfort, and support they receive from one another is the ideal remedy for the stresses of daily life. They are all on their own and fighting to make it in the real world. Courteney Cox and David Schwimmer played the role of Monica Geller and Ross Geller and changes the definition of Siblings by makings us laugh and realize how siblings play a major role in our life. Ross' pals would undoubtedly leave him if it weren't for Monica's family commitment to her brother for obvious reasons. Monica is being kinder, more patient, and sympathetic, in Ross's life who was a moaning crybaby who constantly appeared to find fault.
Kabir and Ayesha ( Movie: Dil Dhadakne Do)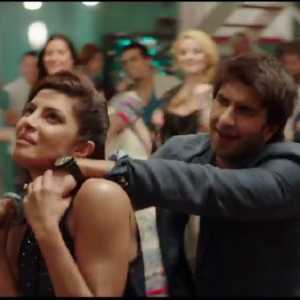 Ranveer Singh and Priyanka Chopra played the role of Kabir Mehra and Ayesha Mehra in the Indian Hindi Language Movie Dil Dhadakne Do. The Plot of Dil Dhadakne Do focuses on the Mehra Family. Kamal and Neelam( Ayesha and Kabir's Parents) invite their family and friends on a cruise in honor of their 30th wedding anniversary. On the other hand, people change for the better and gain many valuable lessons along the way. Priyanka and Ranveer, these two young stars decided to portray the genuine sibling revelry of Kabir and Ayesha in one of this year's biggest singles, despite singing romance songs in other movies. They were incredibly genuine, defying the conventional brother-sister bond in Bollywood, whether it was through quiet understanding or adult companionship. Particularly their "chocolate-snatching" incident made each of us long for our own siblings.
Jon Snow and Arya Stark (Movie: Game of Thrones)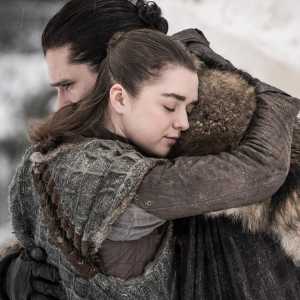 In Game of Thrones, there are many brother and sister connections, but one, in particular, stands out for being a touch too close. The relationship between Jon Snow and Arya Stark is, nevertheless, the most enjoyable to observe throughout. They may spend most of the program apart, but once they hear about each other, their cheeks brighten up, and their reunion is one of the series' greatest moments. Even though they aren't technically siblings, their reactions reveal their affection for one another and their wonder at each other's continued existence. These days, there are a lot of fractured and diverse families, which is why their relationship is unique.
Aditi and Amit (Movie: Jaane Tu.. Ya Jaane Na)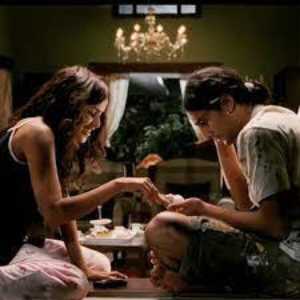 Aditi and Amit connect with a level of comfort and ease that is similar to the bond that siblings have. The film also wonderfully demonstrated how two brothers can be utterly different from one another and still understand each other. Although they don't have completely opposing personalities, they are very distinct and frequently butt heads on the show. As a cheeky rebel with a quick wit who frequently disobeys authority, Aditi is unlikeable, whereas Amit is immensely intelligent, calm, and liberal. The two frequently argue as a brother and sister would be expected to, but they always come to an understanding. They may be compassionate and kind to one another when necessary, just like an excellent set of siblings, even though they do annoy and push one other's buttons frequently.
Ron and Ginny Weasley ( Movie: Harry Potter)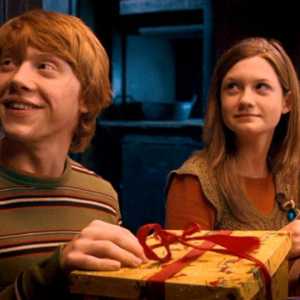 Two of the great siblings featured in the Harry Potter series are from the Weasley family. However, Ron and Ginny's relationship is unique in some ways. They experience a lot together, many of those experiences being rather trying, but they always come out stronger. They are a quintessential brother and sister team since they may get on each other's nerves while also being quite kind to one another. It's fantastic to see that they have the kind of friendship where they can make fun of each other without fear of being wounded by someone else, which would make them defensive.
Despite how annoying and annoying they can be, it's difficult to imagine not having our siblings as a source of pocket money, clothing, and, of course, advice. Sibling relationships can be joyful and loving, and this is something that numerous films have often shown. Watch your favorite Characters with your Siblings and Enjoy Rakha Bandhan 2022.