Sometimes it's challenging to give something to a mom-to-be. If you are planning for mom to be gifts, remember it should be helpful for them. She will love it if it is beneficial for her. So, choose the reasonable one whenever you think of gifts for mom to be.
Being a mom is not an easy job; if anyone deserves to be spoiled awfully, then it's a pregnant woman. It doesn't matter if it's your third time or your first time, it's always a new life, 24*7 jobs that challenge physically and mentally every second, and if she is the one, she has to have the best mom to be gifts.
As expected, a mom to be plans everything before the baby arrives, such as the name, what the baby will be after they grow up, and no doubt that she will be a strong woman during those nine months. Only women understand what they are going through. So, she deserves all the happiness and even the best gifts for mom to be (women love gifts).
And if you are looking to pamper her a bit like a husband, friend, or someone special, then we have a great list that might help you with what should be the best gifts for mom to be. Always remember that whenever you are thinking about mom to be gifts, it should be handy to her so that your mom to be gifts can help to pass her nine months of journey easily.
Let's roll down to the top gifts for mom to be to make her comfortable, happy, and are most importantly, extremely useful for her.
A Comfort C-Shape Pillow
Much expected, a mom to be suffers from terrible back pain and upper-body pressure. A comfortable C-shaped Pillow will help reduce that stress by evenly distributing the upper body's weight to the body. It also benefits the head, neck, and back. This is one of the best gifts for mom to be for her comfort.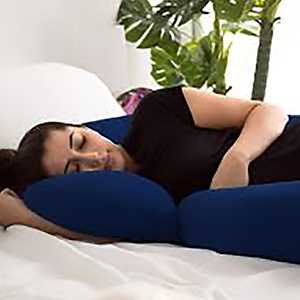 Pretty Cool Pajamas
Eventually, she will love the pyjamas before or after the new baby's birth. Even if she has 50 pyjamas, she will need more. Cute, pretty pyjamas will be the best gifts for mom to be because comfort comes first. A lovely pair of pyjamas will do wonders for her comfort life.
.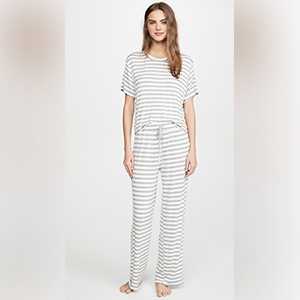 Professional Photo Shoot
Clicking pictures of the newborn baby becomes a lifelong cherished moment for family remembrance. So, the best mom to be gifts could be having a professional photo shoot scheduled. You can also add a personalised video message from her favourite celebrity as one of the creative mom to be gifts. It's effortless to obtain one; all you have to do is visit Tring's website, and we will assist you in contacting the mom to be your favourite celebrity. You must choose between a video message, a video call, and a direct message.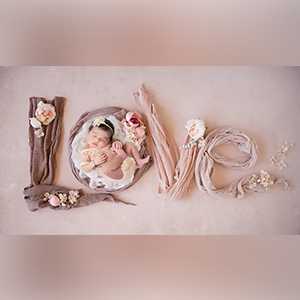 Plan A Baby Shower Party
Baby showers are a delightful and memorable way to hold them into their entirety and memorialise the parents simultaneously. If you plan a baby shower as one of the best mom to be gifts, you have the best choice. Plan it with all her loved ones. Plan some games, a beautiful theme, and a cake. This will make her feel important, and she will undoubtedly enjoy the party.
Date Night
Allow Mom and Dad to enjoy a romantic, sweet, and well-deserved night out. It's an excellent possibility for new parents to reacquaint themselves after the lifestyle transition of becoming parents. Dinner for two and a few hours of childcare by you will do wonders for a couple's relationship. This would be one of the best mom to be gifts after the baby arrives.
A Water Bottle
This might sound boring and a usual gift, but trust me on it, it's an insanely valuable gift for any mom to be. She will need to drink a lot of water. A water bottle will be one of the useful mom to be gifts.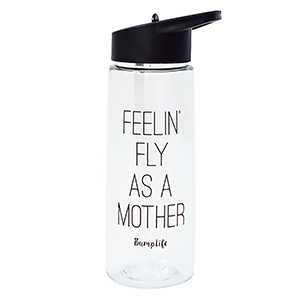 Multipurpose Bag For Mom To Be
This would be one of the best gifts for mom to be as it is handy. Choose the long shoulder strap bag to be easy to carry for them. Make sure it has multiple compartments, so a mom can bring everything she wants for her baby.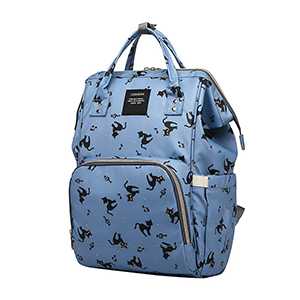 After our suggestions, I hope you have an idea about the best mom to be gifts. Beyond the usual mom to be gifts of receiving blankets and diapers, this will be very useful and one of the best mom to be gifts, that's for sure.
Just keep in mind whoever you are shopping for, your best friend, your wife, or your sister who is going on maternity leave or just back from maternity leave, has the best of things for her, and these recommendations will help you to get the best gifts for mom to be this year.