About Bollywood
Bollywood, previously named Bombay cinema, is the name of the Mumbai-based Hindi-language film industry in India (formerly Bombay). Bollywood, a colloquial term for mainstream Hindi film, is a combination of the words "Bombay" and "Hollywood." Along with the Cinema of South India and other Indian film industries, the sector is a part of the wider Indian cinema, which is the largest number of feature films produced in the world.
Since most Hindi movies are musicals, it is common for the script to include memorable song and dance numbers. The effectiveness of these musical pieces frequently determines a movie's success. An excellent movie is typically referred to as Paisa Vasool, which literally translates to "money's worth," in India, where spectators expect value for their money. A three-hour spectacle combines songs, dances, love triangles, comedy, and daredevil thrills (with an intermission). These movies are known as masalas, which is the Hindi word for a spice concoction. Similar to masalas, they combine action, comedy, and romance; the majority feature heroes who are able to defeat adversaries on their own.
Bollywood stories have a history of being melodramatic and relying heavily on predictable elements like star-crossed lovers, irate parents, love triangles, familial ties, sacrifice, governmental corruption, kidnapping, villains, etc.
Bollywood Industry gave us some unforgettable and Commendable movies. Additionally, it encourages viewers to adore and respect real-life actors. Including original tales about friendship, love, brotherhood, and bonds. Such Special connections offer a wonderful and inspiring possibility to draw inspiration from them.
We encounter many people. We fail to grasp why we love some people so much that they wander into our brains and set up camp in our hearts without paying rent. Some people affect our brains with their charisma, some touch our hearts with their goodness, and then there are those that irritate us just by breathing. We are talking about the brother-sister relationship, yes. One of the most heartwarming relationships we can witness is between Bollywood actors who are siblings.
Some Most Prominent Duos of Brother and Sisters in the Hindi Film Industry.
Sara Ali Khan And Ibrahim Ali Khan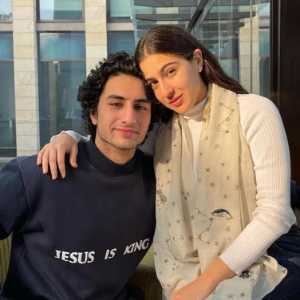 Saif and Amrita Singh, his first wife, gave birth to Sara and Ibrahim. In 2018, Sara made her Kedarnath debut. She is frequently contrasted with her mother Amrita Singh, who achieved popularity as a performer in the 1980s and 1990s. Ibrahim, age 21, on the other hand, has been compared to a "younger version of his dad."
Sara Ali Khan and Ibrahim Ali Khan, both are mischievous and super active on social media. Kareena, their stepmother has frequently also shared a great bonding with them. Sara and Ibrahim both support each other and share mischievous memories through social media and TV. They are one of the best examples of a sibling duo and share an inseparable bond and connection with each other. We are eager to see how Sara and Ibrahim Will Celebrate Raksha Bandhan 2022.
Abhishek Bachchan And Shweta Bachchan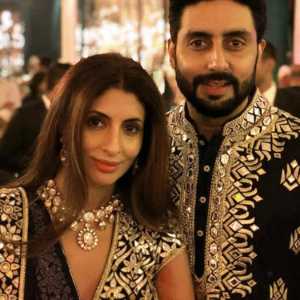 It would be an understatement to say that Abhishek Bachchan and Shweta Nanda's parents, the legendary Amitabh Bachchan and Jaya Bachchan, sparked fans' attention. Abhishek adopted acting, following in his parents' footsteps, although Shweta originally just appeared in front of the camera for particular interviews. She has, however, also dabbled in modeling and appeared in a few commercials alongside her father throughout time. There is something special about the relationship between this sibling duo that is so remarkable that we based an entire festival on it. It will be exciting to see this duo Celebrating Raksha Bandhan 2022.
Jannat Zubair And Ayan Zubair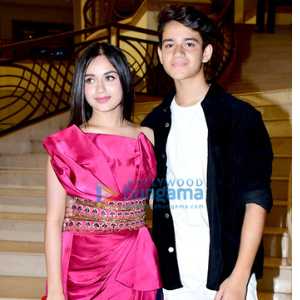 One of the most well-liked small-screen actresses is Jannat Zubair. The celebrity's career has advanced considerably. Jannat began her small-screen career at a very young age, and she is currently swaying many people's hearts with her brilliance and originality. As everyone is aware, Jannat and her younger brother Ayaan Zubair Rahmani are quite close. They have an extremely close relationship and have frequently posted amusing videos on social media. The videos of Jannat and Ayaan are well-liked by the audience. We are curious to see the cute pictures of this duo in Raksha Bandhan 2022.
Jannat has since posted a video in which Ayaan plays cosmetic artist for his sister. The video was posted by Jannat on her official YouTube channel, it got much love from the audience. Ayaan is in charge of Jannat's makeup, and he made all of the product selections on his own, as can be seen. Ayaan adores dressing up his sister.
Delnaaz Irani and Bhaktiyaar Irani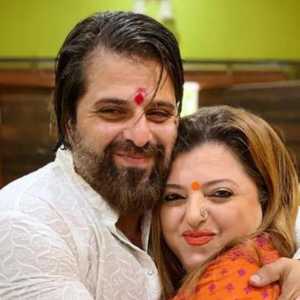 One of the most well-known television actors in India is Delnaz Irani. She has contributed to numerous movies and TV series. In the television industry, her brother Bakhtiyaar Irani is also well-known. Bakhtiyar and Delnaaz are six years apart in age, and Bakhtiyar has always looked up to Delnaaz as a mother figure.
You can get personalized messages from this celebrity siblings duo. All you have to do is, Visit Tring's Official Website, Choose the celebrity you like and you can get live interaction or personalized video messages. And what amazing about this is it is won't harm your pockets that much. At reasonable rates, you can connect and interact with your favorite celebrities and influencer such as Sharman Joshi, Helly Shah, Nidhi Bhanushali, etc. Visit Tring's Official Website to know more. Make this Raksha Bandhan 2022 special for your siblings. Just Tring It.


Sonam Kapoor and Harsh Vardhan Kapoor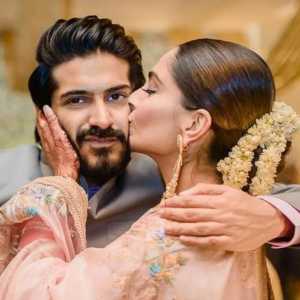 Sonam Kapoor has been adored in India since she made her acting debut in Saawariya as the crazy beauty Sakina in 2007. Her brother Harshavardhan made his acting debut in Mirzya about ten years later. This brother-sister team is exceptional in so many ways thanks to their stunning appearances and acting abilities that set them apart from their contemporaries. Because of this, Sonam and Harsh each have a special place in the other's hearts. Of course, they did us a favor and they allowed them to move in. Finally, it must include the third Kapoor sibling, producer, and stylist Rhea Kapoor, who is credited with being Sonam's main stylist. Since Sonam Kapoor is going to be a Mom Soon, it will be exciting to see her with her baby and as it is going to add double enjoyment in Raksha Bandhan 2022.
Zoya Akhtar and Farhan Akhtar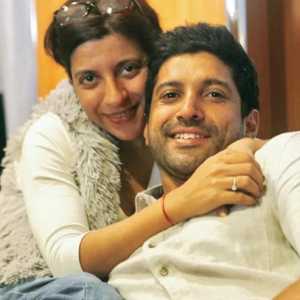 Excellence was always expected of Zoya Akhtar and Farhan Akhtar because they are the children of renowned Bollywood actors Javed Akhtar and Honey Irani. They certainly delivered, too. Farhan Akhtar has shown that he can do it all, from acting to singing, ushering in a new era of Hindi cinema. Zoya Akhtar has established a reputation as a brilliant storyteller and is renowned for her unconventional filmmaking choices. They both are understanding and good storytellers. The image they made in front of the audience of appreciating each other's work and helping in each other projects, set a remarkable example of loving and caring about each other's life. Raksha Bandhan 2022 is going to be fun with fascinating and cute pictures of this duo.
Saif Ali Khan and Soha Ali Khan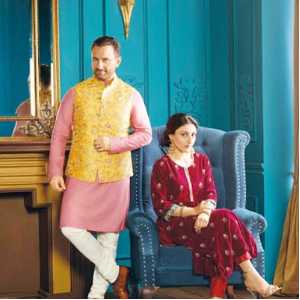 The Pataudi siblings, Soha Ali Khan and Saif Ali Khan share many similarities in addition to their love for acting. The two are avid bibliophiles and are known to have a sharp sense of humor. We are in love with this pair and we bet you are too. They also have a third sibling Saba Ali Khan, who is a jewelry designer. Their relationship develops into one of a kind, just like every other relationship we have in our lives. It goes through ups and downs, arguments and favors, and a lot of emotion as we move through life's phases. This Duo is going to add spice to Raksha Bandhan 2022 with their amusing moments of celebration.


Shraddha Kapoor and

Siddhanth

Kapoor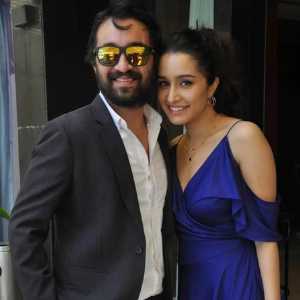 Shraddha Kapoor is an Indian actress Shraddha Kapoor who appears in Hindi-language movies. She appears in lists of the most well-known and one of the highest-paid actresses in Bollywood. In 2014, she has appeared on Forbes India's Celebrity 100 list. In 2016, Forbes Asia included her on their list of the 30 Under 30. Siddhanth Kapoor, an Indian actor, and assistant director who works in Bollywood films was born on July 6, 1984. He began his career by working as an assistant director in a number of movies, including the 2007 comedy-horror Bhool Bhulaiya and the 2006 comedy-murder mystery Bhagam Bhag. He is the son of actor Shakti Kapoor and the brother of actress Shraddha Kapoor. They are the children of Shakti Kapoor and Shivangi Kapoor. Shraddha and Siddhanth share a close bond with each other and never fail to prove their love for each other. In the hard times of Siddhanth, shraddha supports her and never steps back. They are one of the cutest sibling duos. They played the role of siblings in reel life too. They played Haseena Parkar and Dawood Ibrahim who are siblings in the movie Haseena Parkar. We are keen to see this beautiful sibling duo celebrating Raksha Bandhan 2022.
Arjun Kapoor and Jhanvi Kapoor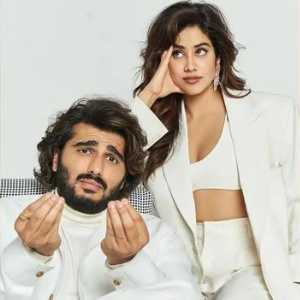 Arjun, Janhvi, Anshula, and Khushi always make for a stunning family snapshot when they are all posed together. But this shift happens after Sridevi's passing, which made it possible for the half-siblings to get along more on a personal level. Janhvi has constantly mentioned how much she values Arjun and Anshula's influence in her life. Unlike his half-sister Janhvi, who made her acting debut in 2018 with Dhadak, Arjun Kapoor made his Bollywood debut in 2012. Arjun has had several film appearances, such as in the movies Aurangzeb, 2 States, and Half Girlfriend. He will join John Abraham in Mohit Suri's Ek Villain 2 and Radhika Madan and Konkona Sen Sharma in Vishal Bharadwaj's Kuttey. In the meantime, Janhvi will appear in Bawaal alongside Varun Dhawan. This specific brother-and-sister team prefers to keep things straightforward and let their work speak for itself. Congratulations on your hard work, Kapoors! Indeed, Raksha Bandhan 2022 is going to be fun for Kapoor!
Huma Qureshi and Saqib Saleem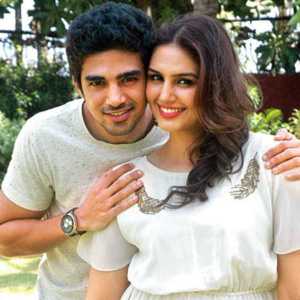 This is one of the most effective and underrated teams in B-most town. Since making their professional debuts, they have both consistently given outstanding performances. Huma also disclosed in an interview with a prominent daily that Saqib teases her about how, despite being the older of the two, he was able to make his debut before her. Together and separately, Huma and Saqib have created some incredible movies, and they work hard to keep raising the bar. They are a brother-and-sister team that was featured in the movie Dobaara: See Your Evil. The flicks continue to enthrall spectators despite the characters' extended trips abroad because of their group spirit. It will be amazing to see the duo Celebrating Raksha Bandhan 2022.
Bonds of this nature abound in Bollywood. Anything is possible for siblings who are determined. The benefits of having a sister are unmatched, whether it's having a partner in crime to carry out your plans for mischief or someone to cry on. Bollywood is a byword for glitz, despite the lovely on- and off-screen couples we adore. Bollywood siblings who are celebrities in real life and have ideal family goals exist. These real-life Bollywood siblings regularly establish sibling milestones, motivating fans. They attend festivities, filmy family reunions, Bollywood parties, vacations, and picture sessions. It would be difficult to dispute how unusually close siblings are. Every sibling's relationship should become more solid, comforting, and endearing. Let's See how these Celebs celebrated Raksha Bandhan 2022.