Even though she's been your honest friend since you were kids, finding unique birthday gifts for your sister can be challenging. It is said having a sister means you already have a BFF. No matter how many fights or disagreements you have with each other, you will always look for her; anything good or bad is happening in your life. Getting unique birthday gifts for sister is essential to show her how much she means to you and appreciates her for everything she has done for you.
Keeping girls in mind and knowing every girl has a different taste, choice, and personality, we have listed eight extraordinary gifts ideas for sisters you can gift to your sister. Some of the gift ideas for sister birthday in the list below will not cost you even more than Rs 1000/- but yet be very special to her. These gift ideas will make a massive impact on the day and plan to have birthday gifts for sister.
Let's not keep you waiting and jump into eight extraordinary birthday gifts for sister
1. Fuji Mini Camera
Any girl loves being clicked, so nothing can be an excellent gift rather than a Fuji Mini Camera. Trust me. There is something supernatural about taking a picture and getting the picture right away. She can capture all the moments in life and keep the picture with her for life to cherish. So, with the Mini camera, she can have all the good memories, and it is easy to carry anywhere. It is a perfect and unique birthday gifts for sister.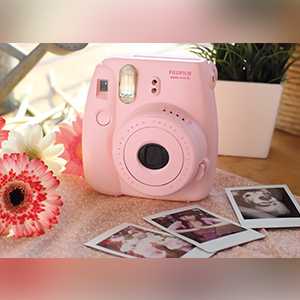 2. Bracelet With A Beautiful Meaning
If you are searching for gift ideas for sister birthday just to make her feel special, you have to go for a bracelet that has a beautiful meaning to it. Her name or your bond in a word can give the bracelet a beautiful meaning. Choose the best expressive word and have a customised bracelet. This will be one of the best birthday gifts for sister, a gift that will always be close to her heart.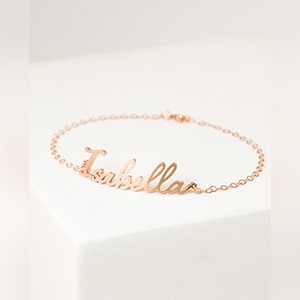 3. Personalised Video Message From Her Favorite Celebrity
This could be the unique birthday gifts for sister as she would never think you would ever give her something out of your mind. A celebrity's wishes will make her feel special, and the day will be unforgettable for her. And also, it's damn easy to get one with the help of Tring, which connects the fans to their favourite celebrity, and you can also make them a part of the day. Tring provides a video call, personalised video message, and DM on Instagram. You can choose your way to connect with celebrities and make the day memorable. Just imagine the happiness on your sister's face when she gets the best gift of her life from you. She will be on cloud 9.
So, don't waste much time and book your Tring now and have the best and most memorable birthday gifts for sister in your email in the next seven days.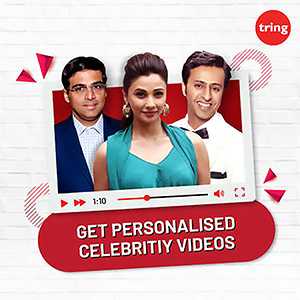 4. Indoor Garden
If she loves gardening, you already got what you are searching for as birthday gifts for sister. She always wishes she had a balcony at home to have a mini garden, but she can't because of lack of space. Then why not get her Indoor garden where she will grow her vegetables from now on. Plan an indoor garden that can easily be placed at the kitchen counter, her bedroom window, or the living room. Her dream will become a reality to have a beautiful garden at home. This is one of the best gift ideas for sister birthday if she enjoys gardening.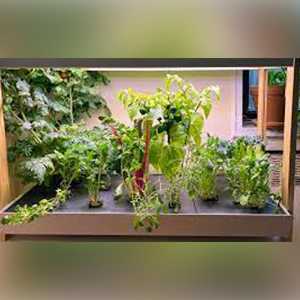 5. Photos Wall: Unique Birthday Gifts For Sister
Displaying all the golden moments together you shared is the best way to show the natural bond you share. Let the wall be creative but straightforward. Pictures on the wall will give good home decor, and the images of good memories will be the perfect birthday gifts for sister.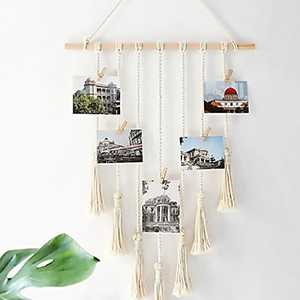 6. Weekend Bag
A girl will never be satisfied even if she has uncountable bags. She needs a nice colossal bag to keep everything perfectly whenever she steps out of the house. Specifically, when she is out for the weekend, she requires a weekend bag so that you can count on a weekend bag for the birthday gifts for sister. To convert the bag into a unique touch, you can customise it with her name.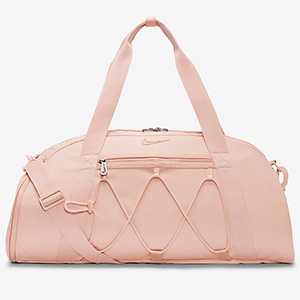 7. Dedicate Her Your Day
Keep your day for her and give your precious time to make her day ultra special by just being around her. Take her to her favorite place and let her enjoy the meal and time with you. Letting her go shopping with your money will automatically make her day happier. So, on this birthday, just be around her and tell her how much you love being around her. Dedicating your day with all your time will be the best birthday gift ideas for sister birthday.
8. Selfcare- Kit
As mentioned earlier, most girls are self-centred and love it when it comes to pampering. So, why not just give her that before her birthday starts. Let her glow up her skin, and collect extra points from her friends or boyfriend to have perfect skin on her birthday. A self-care kit is the safest gift because any gift would need it and love it. Before ordering it, make sure you know her favourite brand. So, call it now and have the safest birthday gifts for sister.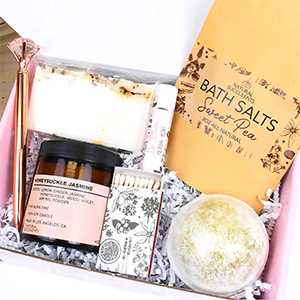 You can even go for a money tree to bring good luck and happiness. These are eight extraordinary gift ideas for sister birthday that will make her feel happy and memorable.
She deserves it all as she is one of your favourite and best friends, it doesn't matter if she is your big sister or little one. So, tell your best friend that she is the best sister anyone could ask for and you have the perfect gift that's her. This list will include the best birthday gifts for sister to show her she's your favourite and most loved person in your life.