Moms are unquestionably excellent person in anyone's life. Let it be the woman who raised you (even during your teen years), the person who has always given you a mother's love, or someone new to the whole parenting thing. She deserves the best. And that's where the ideal gifts for mother (along with a matching card) are, whether celebrating Mother's Day, Birthday, Christmas, Diwali, or simply because you love her.
On the other hand, Moms rarely tell you what they want—or they claim to have everything. This is why we've compiled a list of thoughtful and one-of-a-kind gifts for mothers that are sure to make them happy. Consider a personalised portrait of her favourite (four-legged) family member, custom jewellery is perfect for a mother-daughter gift, a pampering foot massager that mom (and, yes, dad) will love, wine from a company founded by two adoring sons, and several Amazon bestsellers (pro tip: these are great for last-minute gifts). You can also give this as mom dad anniversary gift. What if she is not the most sentimental person? There are also a plethora of small, practical and best gifts for mothers, such as a personalised candle, a gravity blanket, kurti, sandals, etc.
I have listed seven perfect and the best gifts for mother, which might help you pick the best for her. These gifts for mothers mentioned below would also be excellent gifts for mother in law. So, let's jump to the best gifts for Indian mothers and make them feel special, and she will always praise your efforts.
Below Is A List Of Gifts For Indian Mothers
Opportunity To Connect With The Celebrities She Loves The Most
Yes, Tring can help you connect your mother with her favourite celebrity. Tring is India's largest celebrity engagement platform, with over 10,000 stars listed who want to connect with their fans. Tring is a fantastic way to connect with celebrities. Tring provides three ways to connect with celebrities: personalised video messages, video calls, and Instagram direct messages. Tring's services would make excellent gifts for mother or other loved ones. The Tring takes 3-7 days to deliver, so order your Tring today and have the most unique and the best gifts for mother.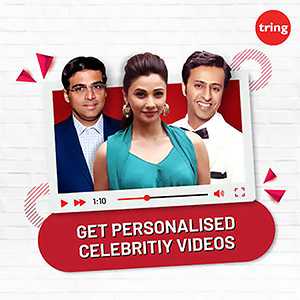 Waist Bag
This casual, stylish accessory has three roomy pockets, allowing her to store her cellphone easily, house keys, money wallet, classy sunglasses, and whatever else she needs to carry (hello, all five lip balms!). She can use it as a crossbody, slung over her shoulder or as a waist bag. A waist bag is one of the best gifts for mother.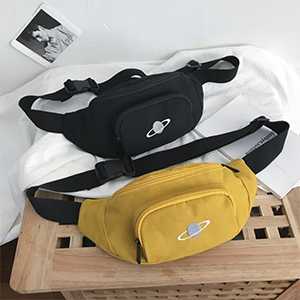 Running Shoes
Your mom will appreciate these stylish performance sneakers whether she is an avid runner or runs around town. They're not only made of sustainable materials, but they're also machine-washable, so they'll look brand new long after they've been removed from the shoe box. Running shoes are the best gifts for mother and are also the fantastic gifts for mother in law.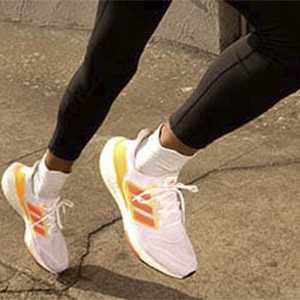 Cozy Weighted Blanket
Regard this soft weighted blanket as a thank you for all the times your mother wrapped you in a warm, calming hug. It has square-shaped quilting that ensures the medical-grade glass beads are evenly distributed, but it is also made of a bamboo-derived material that is silky and cool to the touch. Having a cosy weight blanket would make the best gifts for mother.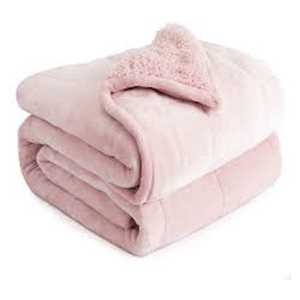 Personalised Cheese Board
If your mother enjoys entertaining, give her gifts like this personalised cheese board to ensure she's the hostess. The best gifts for mothers that's a personalised cheese board. The bamboo design begins as a wedge and transforms into a wheel-shaped, tiered server, allowing her to display all of her delicious cheeses, crackers, fruits, and, of course, charcuterie. In addition, the bottom tier includes a small drawer containing a stainless steel fork and two knives.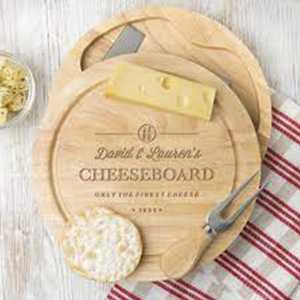 Photo Heart
You can breathe new life into your mother's favourite family photos. Upload 30 of her favourite images (for example, pictures of her grandchildren, vintage portraits of her great-great-great-grandparents, or a stunning sunset from your most memorable beach vacation). The company will arrange them in a heart-shaped college that she will cherish for years to come. This is one of the amazing and best gifts for mothers.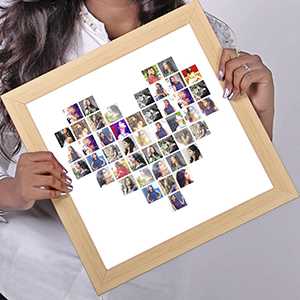 Personalised Tote Bag
As a personalised bag this is unique to her: This roomy canvas carryall has chic leather handles and a hand-painted monogram design that comes in various colours. This would make one of the most valuable gifts for mother and the best gifts for mother in law.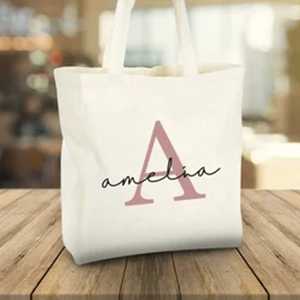 I hope my suggestions for the gifts for mother have assisted you in selecting the best one for your mother India. So, reserve your one-of-a-kind gifts for mother today to avoid last-minute hassles.