We very openly talk about special days when it comes to Father's Day, Mother's Day or even Music Day but one such day that not a lot of people are aware of is our National Doctor's Day. We all know what a blessing each doctor is to us and to the many people they've impacted. They risk their lives daily to ensure every patient that they attend to, receives equal care and treatment even to the point of extending their work hours.
From tending to calls in the middle of the night to being at our beck and call whenever there's an emergency, we know we can rely on them no matter what the situation. We have so many actors who are also doctors like Dr Aditi Govitrikar, Dr Nupur Saxena, Manu Bora, Sandesh Lamsal and many others who prove to us that there's nothing impossible to achieve. Now, saying a 'thank you', can never suffice for all the hard work they put in to keep us and our loved ones safe and healthy but we can always try to do something to let them know that we appreciate them and everything they do for us by a gift for doctor.
National Doctor's Day is celebrated to recognize the contributions of physicians to our individual lives and the lives of the people in our community. Amidst this, let's also remember, the internationally renowned medical practitioner Dr Bidhan Chandra Roy, who served as a physician, a freedom fighter, an educationist and politician, in honour of whom India commemorates this day.
We all know someone who's a doctor or even a medical student and it's always a task to find free time with their busy schedules. So, on this Doctor's Day, we've compiled some of the best gift ideas for doctors that will not only be useful to them but will also be a reminder of how appreciative you are of their dedication and service!
A Double Insulated Travel Tumblr
Every day in a doctor's or physician's life is as stressful and tiring as can be and coffee is that one constant and staple part of their diet. So, this travel tumbler is a gift for doctors that you don't have to worry about them liking. It is double walled and is insulted which helps to keep the drinks warmer for a longer time which is amazing (not just for doctors, you can invest in one for yourself!) It eliminates the part where you have to keep warming your coffee/tea throughout the day. Secondly, they're going to think of you each time they sip out of that cute tumbler (sounds like a win-win to me!)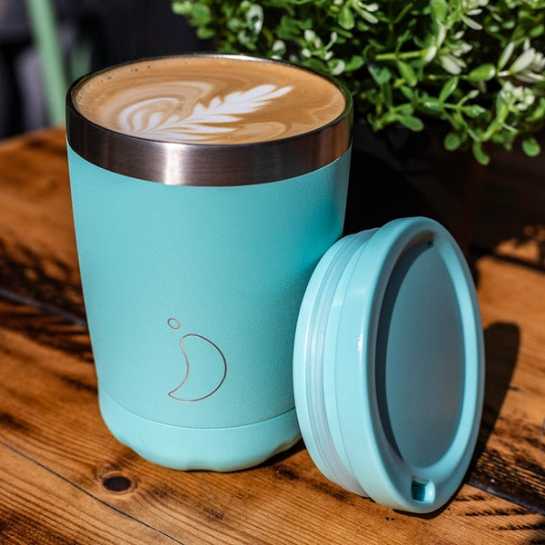 Personalized Marble Bookends
We've all seen a doctor's clinic and the number of reference books and study material they have on their shelves which they sometimes use to treat their patients. (Lucky for us, there's a lot of them!) These personalised marble bookends are the perfect addition to their shelves, this doctor's day, add a stylish touch along with providing support to hold the books in an upright position. You can personalise the material and the color of the marble used and also add a personal touch to it by adding your doctor's name as well! It's useful and chic and will definitely be adorned in your doctor's clinic. This sounds like a perfect gift for doctors.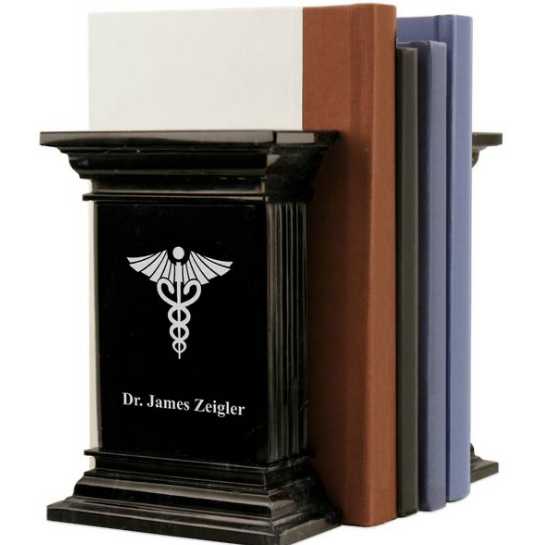 Medical Acrylic Desk Template
If you're on the lookout for something that is sure to win a spot on their desk, this one is the answer to your questions! Honour your favorite doctor with this sleek acrylic desk template personalised with your doctor's name. The clear finish will add a sleek look while perfectly fitting into any decor in their office. The engraved name will add to the value and will be a beautiful and thoughtful gift for doctors! Give their desk a little transformation on doctor's day.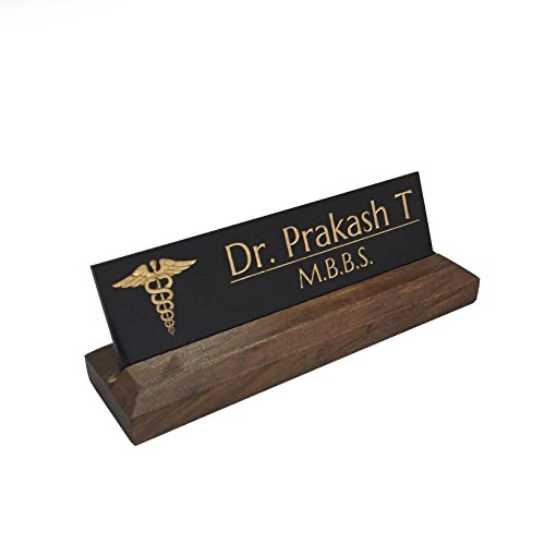 Personalized Celebrity Video Messages
If you're looking to do something really special for your family doctor, here's a heartfelt personalised gift for doctors that would really set you apart from the others. If you know your doctor personally or if your friend happens to be a doctor, a personalised celebrity video message would do the trick. If you have a celebrity in mind that he/she adores and loves, this is the perfect gift ideas for doctors to show them that you appreciate them by sending a personalised wish from a celebrity without any hassle! All you do is log on to www.tring.co.in and select the celebrity of their choice ranging from international, national superstars from the list of over 10000+ choices (So you're definitely going to find your pick there), personalise the message you'd like to convey to your doctor thanking them for all they do for you and complete the booking. This thoughtful gesture could make all the difference to their life and help a small dream come true on doctor's day. Now imagine getting to be the one to make their dream come true? Don't waste your time, go for your gift for doctors!
Scented Candle Set
You can never go wrong with a scented candle set as a gift for doctor but here instead of buying a set of 4 candles, you can always buy separately to get the scents you prefer and add them together in a cute little basket with some decor inside it to add a personal touch. You could even throw in a little note about each candle and the mood you think that would be perfect for in their house or their workplace! It's an aesthetic addition and it helps uplift them after a long and tiring day. The perfect gift ideas for doctors? They work as great decor even when not in use and they can last for years!

Customized Cookies
An all-time favourite would be a nice batch of cookies on doctor's day to make sure we're celebrating and appreciating them. You can personalise them to your liking and make them very special. Go to your local bakery shop or if you can pick up some from your friends who've started their own baking business (always nice to help small business grow). Order a batch of cookies and ask them to get it personalised with doctor's scrubs, heartbeats or even bandaids on them! Let your imagination and creativity run wild on this one and send it over as a cute little surprise gift for doctor. (Definitely going to win them over!)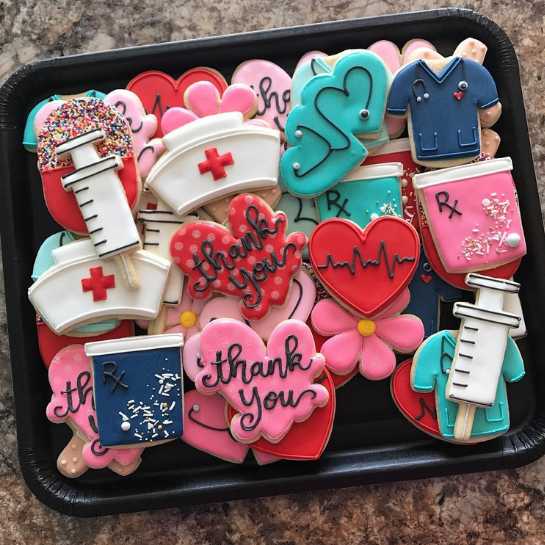 There are very few days that we have the opportunity to be grateful and appreciative of the people who work tirelessly for our good health. Let's put in that extra effort from our end, the same way we expect them to give their all while treating someone very close to us. It won't take you much, but it will mean a lot to them and will give them all the purpose in the work they do for us all. Don't waste the time you have on your hands and get started. Let's all collectively try to make this a special day for the doctor's all over the country as we wish them 'A Very Happy Doctor's Day!'