Stumped on what to give your parents on their Wedding Anniversary? You're at the right place! I can assure you that by the time you make it to the end of this list, you'll figure out the perfect anniversary gift ideas for parents for the occasion. Planning a surprise party can be good gift ideas for parents anniversary but for the parents that like doing things differently, you need to find pieces filled with sentiments and love. One of the easiest ways to begin is to figure out if they're celebrating a milestone event in their marriage as that will help you navigate your way through it. But regardless, every wedding anniversary is a milestone to be celebrated with vigor and fervor, and to help you out, we're listing some of our all-time favorite, super personal, and emotional wedding anniversary gift ideas for parents that will help you wish them 'a very happy wedding anniversary in the most unique way possible.

1. Personalized Celebrity Shoutouts
Now, if you feel like you can't find the right words to wish them a happy wedding anniversary with an anniversary gift ideas, have someone else do it for you! (But not just anyone). Tring brings you an amazing service that lets you book your favorite celebrity talent to send across your message! You get to pick from a wide variety of Indian and International actors, sportspersons, musicians and comedians etc. The process is very easy and efficient as well, all you do is log on to www.tring.co.in and select the celebrity talent that would drive your parents absolutely crazy, add in a personalised message you wish to convey, complete the booking and wait for the big day to arrive. This is the kind of surprise your parents will promptly tell all their friends about, in turn giving you the 'Best Kid Ever' title. (Yeah, you're welcome.)

2. Personalized Anniversary Ornaments
If you've got parents who go all out on Christmas decorations at home, this is the one for you. You can get adorable little ornaments for the Christmas tree with their names, marriage anniversary date or even a cute photo inscribed on it. You can have it placed somewhere in the house all year round and then throw it onto your Christmas tree during the Christmas season. You can even get a custom-made cookie cutter and bake them a batch of cookies bearing their names for a sweet surprise on their marriage anniversary! (literally)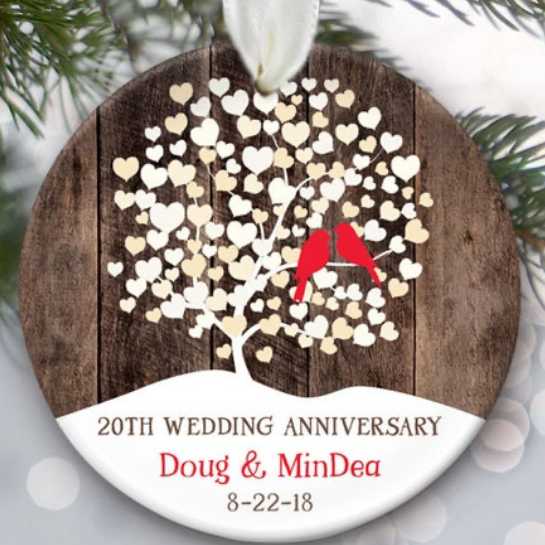 3. Toasting

Champagne Glasses
No wedding anniversary celebration is complete without a glass of champagne! Elegant glassware is a popular anniversary gift ideas for parents which you can take a step ahead and personalise with playful 'cheers to love' accents or even their names and wedding anniversary dates inscribed on it. This will not only be a helpful anniversary gift ideas but also serve as a chic token of festivity. If your parents are fond of crockery, you know this is something they'll really appreciate and hold very close to their heart. You can even get a custom-made champagne bottle to make it all come together for the celebration.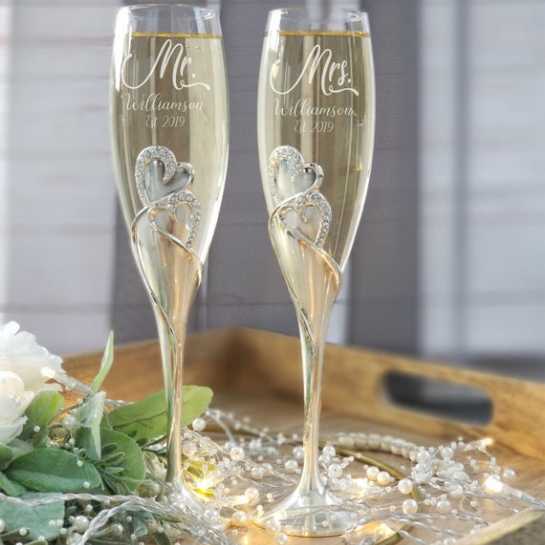 4. Couples Massage
There is no doubt that a massage is something that everyone secretly craves and what better time for a relaxing day and a relaxing experience in a luxury spa than on your marriage anniversary? Unlike solo massages, couples massages let you enjoy the beauty of a massage with the person you love the most and this will give them all the bonding time they desire. Massages have been known to reduce stress and muscle tension, improve blood circulation, eliminate stiffness and soreness which will sound like an absolute dream to them. (You're lying if you say you're not tempted to get one yourself). Sounds like a great anniversary gift ideas for parents.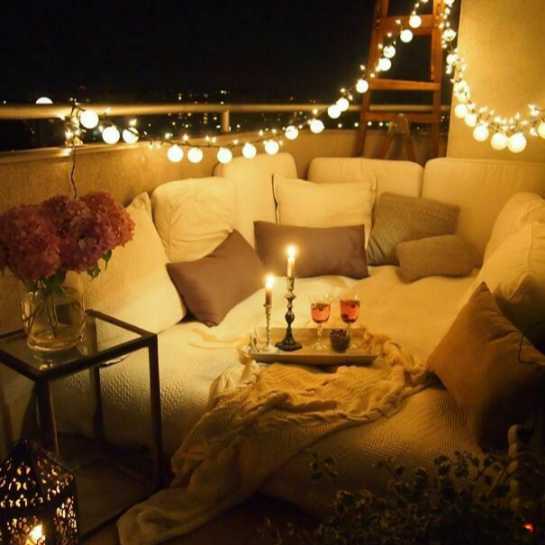 5.

A Wine

Tasting Adventure
Let's be real, planning and executing a weekend getaway to a holiday destination can get really tricky, taxing, and could end up being a mess especially when it's an anniversary gift ideas surprise. And any anniversary would be incomplete without some wine and dine so why not take it a step forward and book them a wine tasting experience? It entails the best of both worlds and they get to dive into the flavors of Italy, making it an excellent culinary experience for the two of them. Sounds like a perfect travel plan as well as anniversary gift ideas for parents, doesn't it?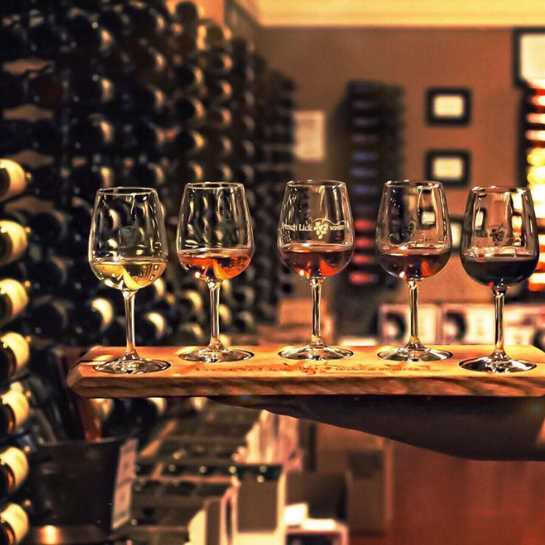 Each one of these are tried and tested methods that have received big smiles and happy tears in return. From making small dreams come true in the easiest and most accessible ways through Tring to giving them new adventures to experience together. So, don't let anything hold you back despite their regular nagging about 'not wanting any gift at all.' We've compiled the best of the best anniversary gift ideas so that you can give them something they can't resist and add all the sparkle to their wedding anniversary celebration!