If you plan to have birthday gifts for sister, you are on the correct page.
If you have a sister, trust me; you don't need a best friend. Sisters are best in playing any role to beat a friend, mother, or enemy; she gives ten thousand percent to it. Yes, she is annoying and excellent (Sorry, sister, if you are reading this), irritating you or just being the parent's favourite, but you can't stop loving her.
Some tell their sister how much they love her, and some are not so expressive about their love, but you know the best way to tell them about your love is by getting unique gifts for sister. Yes, a gift which she can keep with her all her life and cherish the token of love. Not only to express but your efforts of buying gifts for sister will impress her. And also, it has said well,' Action speaks louder than words.
You will never understand your sister's value until she gets married or if she flies to some other country for studies or a job. That's the time when you know how important she is to you. But if you are lucky enough and she is right next door, don't miss a chance this year and make her feel important and unique.
I have a fantastic sister bond but never thought of telling her how much she means to me or how wonderful she is. After scrolling through thousands of blogs, I have five creative ways to make your sister feel special that might help you, and you don't have to read many blogs like me because you will find the best here. Whether you find the best birthday gift for sister or just the gifts for sister to make her feel happy or to thank her, these ideas will astound her.

Matching Chain or Bracelet
Finding something matching is a great way to show a personal connection. Matching a chain or a bracelet with a sister makes a good choice for the best birthday gift for sister. Remember, you don't have to wait for a special occasion to make her feel special; every day and at any time is an excellent time to have unique gifts for sister.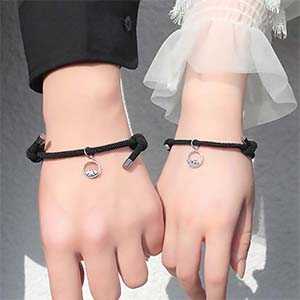 Plan A Road Trip



Your bond grows more powerful when you spend time with your sister. Just take your car keys, go to the place she always wanted to go, and make the best day for her as well as you. Listen to music, inside jokes, or just talk about everything you always want to discuss. Giving her your time will be the best birthday gift for sister.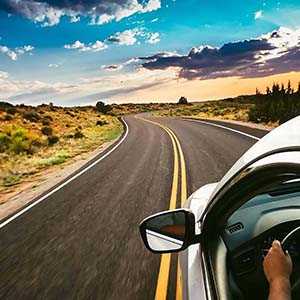 Personalised Video Message From Her Favorite Celebrity



Celebrities' wishes will be unique gifts for sisters. Suppose you are planning something extra unique and special for your sister. In that case, you should give her something out-of-box, and a personalised video message from her favourite celebrity is one of them. And getting a message from a celebrity is relatively easy with the help of Tring. Tring is a platform where you can choose your favourite celebrity and ask for a personalised video message, video call, or DM on Instagram. Tring has over 10000+ stars waiting to participate in any special event. This would be the best birthday gift for sister, or if you are just planning to make her feel special, you should choose personalised video messages from the celebrity as gifts for sister.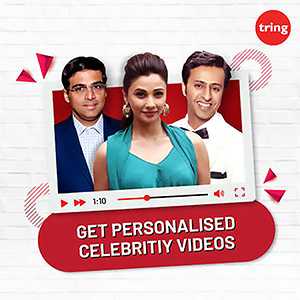 Remembrances: The Best

Gifts For Sister
You two have uncountable memories to cherish. Gifting Memories are the best gifts for sisters, and it will give a personal touch to your gift. Recollect all the good memories, choose the best and bring one of them into your life again in the form of a photograph and print it. Add some sister quotes to it to make the memories more meaningful and unforgettable. Photo books, scrapbooks, or Frames can rekindle all childhood remembrances. Whenever she looks at the photo, she will miss you even more. This could be one of the best birthday gift for your sister.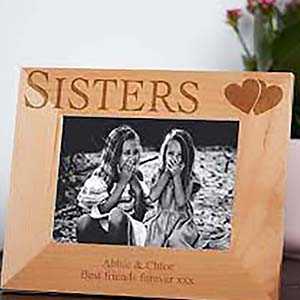 T-Shirt With A Cool Print
Purchase a cool t-shirt with humorous messages for your sister. A statement such as 'world best sister or I have the cool sister' such funny messages will make the gifts for sister the funny one. Choose your sister's favorite color to make her preference. If you plan to present this cool printed t-shirt as a birthday gift, then trust me, add it to your list right away because this is one of the best birthday gifts for sister.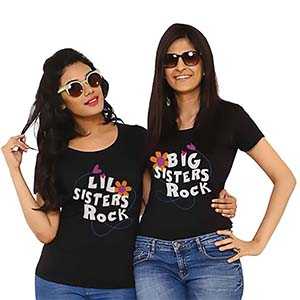 We all agree that siblings are a necessary part of our lives. They might fight every second but love each other above anything or anyone in life. Your sister has seen everything in your life: your childhood, school life, adulthood, messy breakups, successful career, or unsuccessful career. So, in short, she is a pillar and a life jacket in your life, and it's worth planning such unique gifts for sister.
You can even make it unforgettable by arranging a nice family dinner at her favorite restaurant, going to a movie with her, or shopping with her. Doing small things for her or making time for her will make her day memorable, and she will love your efforts. So, don't get confused about the unique gifts for sister or how to find the best birthday gift for sister.
And always keep one thing in mind: gifts for sister or loved one should be from the bottom of the heart and not only show the world the love you carry for them. And I hope my suggestion above helped you find something unique for your loving sister, and you could count them as a birthday gift for sister or just random gifts for sister.