It's always good to have someone in your life to keep you entertained and advise you with all your good and bad happenings, which mainly includes family drama; that's when you need a brother. You share an annoying yet loving relationship but definitely can't imagine your life without him. Actually, siblings are the best kind of gifts in themselves. A relationship that changes every second day, and to be honest, it's understandable if you can't find or pick the best birthday gifts for brother. Firstly boys are very fussy when it comes to receiving gifts, so you have to be perfect with them. Brothers are always like a pillar to any sister, standing strong beside her or behind her whenever she needs them.
Gifting is already a pain, and adding an affordable gift to the scenario makes it more complex. Birthday gifts for brother should always be around his interest, his likes, things for his bedroom, or something that helps him to enhance his hobbies. The good news is that you can make it all, and this year you will present the best birthday gift for brother with our help. We are sure he will put extra effort into your birthday to match your gift-giving level.
We know birthday gifts for brothers don't seem special or unique enough if you gift him things he already has or has always given him. So, you have no choice but to turn to the pros, and we are holding the solution for you. If you can manage the time and some of the budgets, we have got you going in the right direction. Go through our list, which has a ton of birthday gifts for brother at an affordable price.
Also, stop stressing about the best birthday gift for brother and start scrolling down through the five affordable birthday gifts for brother. Lastly, after this, you can chill and make a cross to find the best birthday gift for brother and start helping his girlfriend, your mommy, and daddy find something as unique as your gift. Don't be late and make sure you order birthday gifts for brother as soon as possible, so the gifts are delivered before time.

Shoeshine Kit
If your brother is a man who loves shoes more than he loves himself, then the shoeshine kit is the best birthday gift for brother. The shoeshine kit is probably not available at home, so he has to go out or make it shine with the help of the scarf. This gift will fix that trouble and be counted as the most helpful thing in his cupboard. The shoeshine kit will just cost you Rs. 800-1000/-, isn't that an amazing, affordable, and the best birthday gift for brother?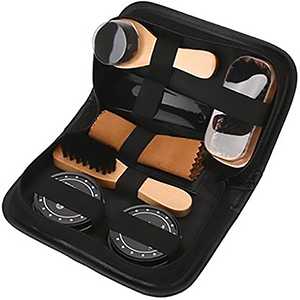 Gift Hamper
A gift hamper is always the safest and the best birthday gift for brother, as you manage all the good and beautiful gifts for him according to his preferences or dislikes and, most importantly, according to your budget. You can go for a pair of clothes, his favourite chocolate (which is your favourite one too), a beautiful family photo frame, and many things which match his likes and your budget. So, a box of happiness will make him feel special and definitely will go appreciated.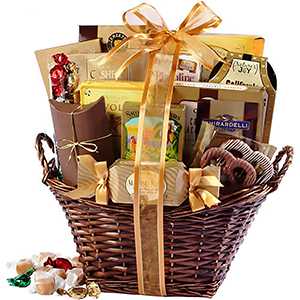 Personalised Video Message From His Favorite Celebrity
But what if you want to take it up a notch? What if we tell you there is a way to surprise your little brother or your elder one with a birthday wish from their favourite celebrity? It is possible and effortless to execute with the help of Tring. Celebrities could add a nice emotional touch to the message, and your brother would get to cherish the video over and over throughout the years. Tring will help you to connect with his favourite celebrity. You just need to select whether you want a video call, a video message, or just a DM on his Instagram. This is also very affordable, which starts at only Rs. 99/- and is unforgettable, being the best birthday gift for brother. This is our suggestion as the best birthday gift for brother because it will make him feel starstruck and joyful. Use as much creativity as possible for the personalised message and showcase it differently to make it extra unique for your loving brother.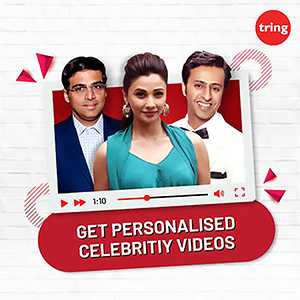 Photo
Caricature
Select anything from an Indian cricketer, politician, YouTuber, or his picture and get a fabulous and funny caricature custom-made. This will make him laugh whenever he sees it. The personalised touch to any gift makes the gift more unique and memorable. This is affordable and costs you around Rs. 500-800/- You can also consider this the best birthday gift for brother.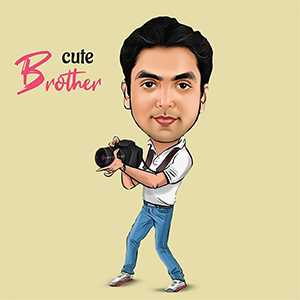 Portrait Photo Frame
A beautiful photo portrait of you both will make the best birthday gift for brother. Every photo has a small story, so select the best and add a lovely quote such as, 'Best gift parents have given me is you' or 'You are the best brother in the whole world' or 'My hero, my lifeline, my brother'. This will give a beautiful sentimental touch to the gift and will cost you no more than Rs. 1000- 1500/-.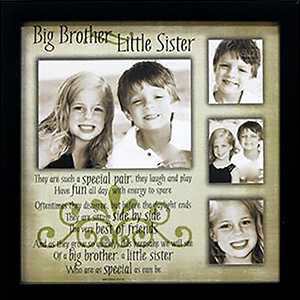 You can even add some pairs of clothes or shoes or a backpack as birthday gifts for brother, which is very useful to him on the daily commute. You can also think of giving him a gift coupon from his favourite online apparel brand or the branded store in your budget so that he can buy whatever he wants.
You can make his birthday special by spending an unforgettable day with lots of memories, food, laughter, and beautiful photos. Just remember that your time, love, and efforts will always be the best birthday gift for brother. Just add a lovely homemade birthday cake that will add some more love magic to the day.
We hope you loved our suggestions and finally found the best affordable birthday gifts for brother.