The definition and meaning of birthdays have drastically seen a change in the way we celebrate them. At first, the word birthday meant cutting a cake, being surrounded by lots of family and friends and loads of decor stuffed in every nook and corner of the house. Nowadays, birthdays feel like nothing less than a reminder that the grey hair on your head is no longer just stress but even old age. As a child, birthdays meant fun and frolic and that was always the goal. But today, birthdays mean a lot more than just having fun.

There's a sense of intimacy that is on the lookout. A personal setting with just 5 friends laughing over a hot cup of tea as you get a deeper look into each other's lives could be your definition of perfect birthday gifts for best friend.

A sense of self-fulfilment is what most of us are looking for and sometimes, materialistic birthday gifts for best friend mean nothing over a precious moment shared among the people you love. When you know that someone truly pays attention to the little details and the things you ramble on and on about, that's what makes up the definition of perfect birthday gifts for best friend.
In a busy world like ours, finding a perfect birthday gifts for best friend blend of that can be taxing and at times frustrating but don't fret! We're here to help you out with that. (And no one even has to know, shush)
After a lot of thought and some generous input from the heart, we've found some of the best birthday gift ideas that are guaranteed to put you up at the top of their list and at the same time make your favourite person feel as special and loved on their special day.
Here are a few thoughtful and creative birthday gift ideas for your best friend guaranteed to make their day extra special
1. Open When Letters
If that's something you've never heard of before, you've been missing out. 'Open When' letters are a collection of pre-written notes where you can pour out your heart and soul and be your best friend's support through their toughest times without knowing the problem or even being there. All you've got to do is write a letter about all the different moments and moods and what you'd want to tell them. For example, 'Open When You're Stressed', 'Open When You Need Motivation' etc. This not only serves as a birthday gifts for best friend but is something they will cherish forever. You can also write an 'Open When Hungry' letter and throw in a gift card to their favourite food place!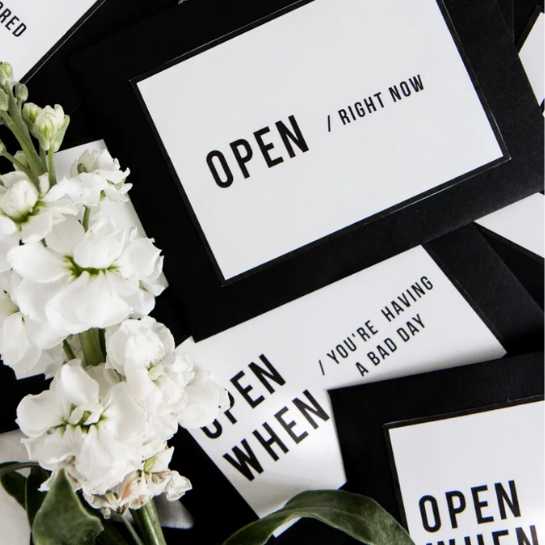 2. Personalized Self-Care Box
Nothing screams love and comfort more than a birthday gift ideas box of all the self-care your best friend needs on their birthday! You can even customise it to their liking by throwing in their favourite movie, a cute pair of socks, some face masks, hair creams, an easy-lazy cookie dough mix, scented candles and if you know of some of their favourite items that are sure to make them feel better after a bad day at work, throw that in! You can always add a little personal note about how special they are to you which will definitely bring a smile to their face regardless of it being their birthday or not!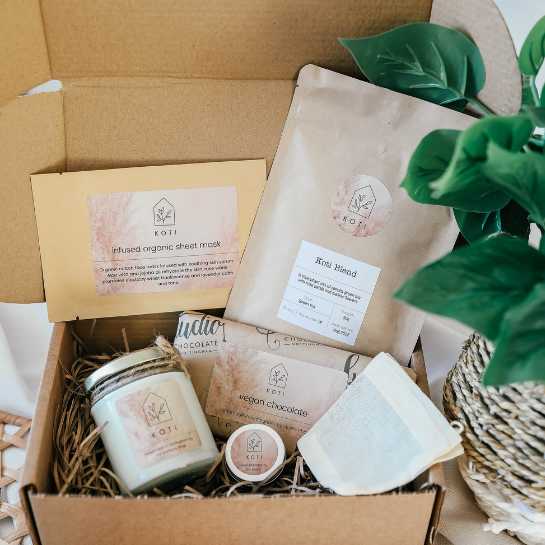 3. Personalized Video Messages From Their Favourite Celebrity
I know what you're thinking and no, it's not at all difficult, thanks to Tring! It's got to be one of the simplest options on this list which guarantees you a bazillion I love you's and you're the best's at the end of it. All you have to do is go to www.tring.co.in, select the celebrity that your best friend loves and adores from 10000+ options, personalise the message you want to convey and complete the booking. It's really that simple but the gesture will be extraordinary. Having your favourite celebrity wish you on your birthday, as a birthday gifts for best friend. That's top-notch birthday gift ideas, my friend. And guess what!? You don't even need to plan the rest of the day because I'm pretty sure that video is going to be played on repeat!

4. A DIY Fancy Experience
Now you can go absolutely crazy with this one. If going out for nice dinners to a restaurant or going to the movies are some of your favourite things to do together, why not gift them that experience altogether but at home? You can whip up a fancy meal of their choice, throw on some candles, flowers and you're good to go! Dress fancy and share great laughs over a bottle of wine followed by an after-party in your matching PJ's with their favourite movie, on a projector screen with a DIY comfy corner with all your throw blankets and comfort foods!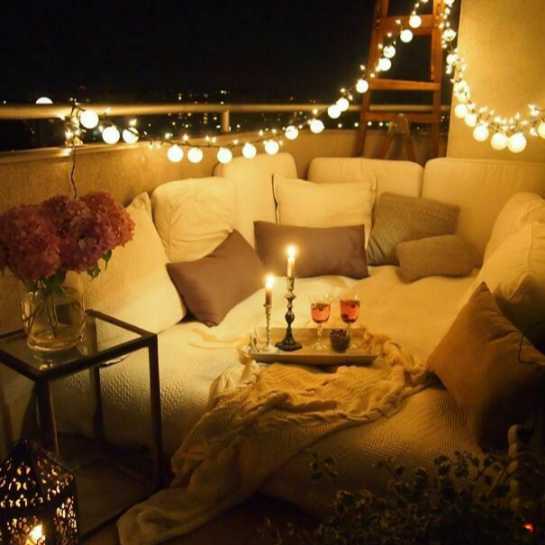 As simple as these may sound, they are the perfect blend of comfort and good planning. Some ordinary and some made extraordinary with a personal touch. The little things you do and all the details you put into use on their special day is exactly why you are like two peas in a pod! Instead of gifting them the same old store-bought presents every other year, gift them something that they'll hold close to their heart, instantly turning it into a memorable moment in your relationship.