Show him your love and care with the best birthday gift for grandfather.
When it's your grandpa's birthday, don't forget to give remarkable praise to the special person in your life. Whether you are looking for some personalised, last-minute or sentimental birthday gift for grandfather, we have the top 10 unique gifts for grandfather birthday that will make him feel special. Make sure your birthday gift for grandfather will make his day the most memorable day of his life.
No matter what you pick as a gift for grandfather birthday, don't put stress on yourself to get the perfect birthday gift for grandfather. After all, your gift would be loved by him because it's by you. Go ahead and earn the title and award of the best grandchild. Whichever you pick, your grandfather will have a great smile and more than one of your daddy's worst jokes.
So, Let's Jump To The Most Beautiful Birthday Gift For Grandfather
Personalised Video Message From His Favourite Celebrity
A birthday gift for grandfather must be exceptional and valuable, just like our grandfather. Instead of getting him something expensive, let's gift something unique like Tring. Tring has a very excellent choice of speciality gift options for multiple events. Tring is India's Largest celebrity engagement platform that helps you connect with the actors he admires as a one-of-a-kind birthday gift for grandfather. Tring enables you to give your family or friends a video call with their favourite celebrity as a gift.
You can allow your grandfather to speak with stars Rohit Bose Roy, Daya Shankar Pandey, Nirmal Soni, and others. You can have the best birthday gift for grandfather ever by connecting him with the actor from his favourite television show or movie. Tring offers three major gifting options, and you can choose whatever seems achievable for you. A celebrity video call, A personalised video message from the celebrity and an Instagram Direct Message from the celebrity's ID. That's impressive correct? So book your Tring now and have the best gift for grandfather birthday.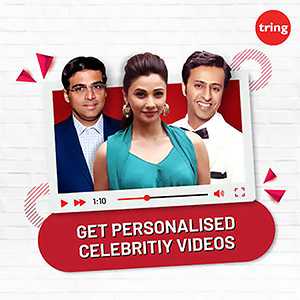 Weighted Blanket
Weighted blankets are ideal for the grandfather who are anxious and have difficulty sleeping and those who enjoy having a lot of weight on them but "sleep hot." A weighted blanket provides the comfort of weight without making you too hot to sleep. The blanket comes in a variety of weights, colours, and sizes. This is a thoughtful birthday gift for grandfathers that will help them sleep well!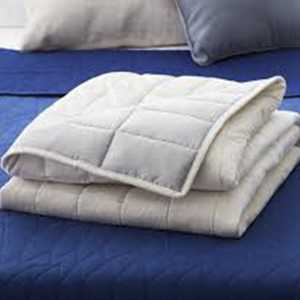 Deck Lamp
A vintage deck light will add a touch of nostalgia to space. It's sophisticated but simple; it's the ideal desk or side-table lamp and doesn't require assembly. Make sure you get him some of the extra bulbs. You may get different options in size and design online, so pick the best one and have the best birthday gift for grandfather.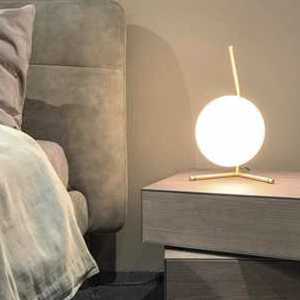 Digital Photo Frame
Do you have a large family and loved ones? The digital photo frame allows you to manage your uncountable family photos and share them wherever you want. Alternatively, you can give this picture frame to a loved one and quickly email pictures to them for instant display from anywhere in the world, at any time. Create and easily update different photo playlists, select which frame displays each playlist, and send multiple playlists. This is an excellent gift for grandparent birthday who lives a long distance away.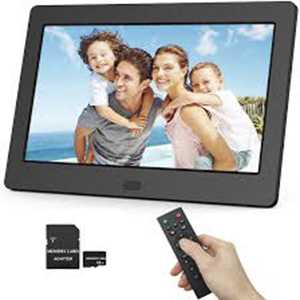 Spectacle Holder
If you're looking for the best birthday gift for grandpa, this is it. This wooden nose-shaped spectacle and sunglass holder looks cool, but it's also beneficial—the ideal gift for grandfather birthday who constantly forgets where they put their glasses.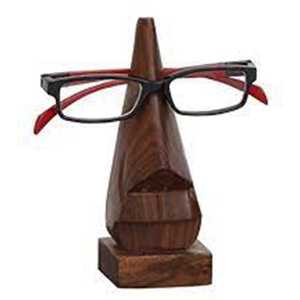 The Grandfather T-shirt
Give grandpa some creditability while telling the world he's a proud Grandfather with this "mafia family" t-shirt. You can have 100% cotton; also, it should have a tapered neck and a classic cut for a more flexible fit. So, such a personalised birthday gift for grandfather would make a perfect.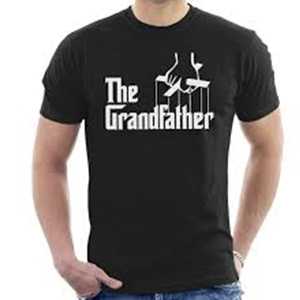 Bedside Pouch
With this handy felt pouch, your grandpa can keep his bedside or couch necessities close at hand. Simply slide the sturdy flap between your mattress and foundation or under your couch cushion, and open the pocket. This will hold anything from books to remotes. The heather grey colour will go well with any decor. You can quickly get a bedside pouch as a birthday gift for grandfather on Amazon or Flipkart.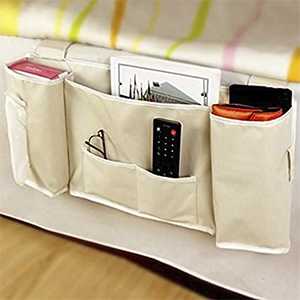 Leather Wallet
Every time he opens his wallet, tell him, "I love you." Then, on the outside, write his name or initials, and on the inside, write a special message. A thoughtful and one-of-a-kind gift idea, and he probably hadn't purchased a new wallet since before you were born. So a personalised or simple leather wallet would make the perfect birthday gift for grandfather.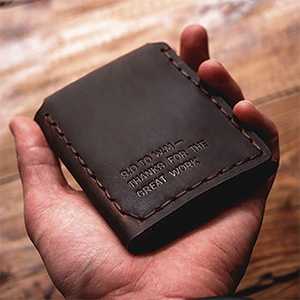 Chess Set
A birthday gift for grandfather can also be entertaining! Make a delightful move with this Wooden Chess Board for your grandfather's birthday. As we all know, chess is a fantastic hobby for keeping one's mind sharp, and it becomes even more special when it is personalised with a name and birthday wishes. So, you can easily opt for the perfect personalised chess set online and have the best gift for grandfather birthday India.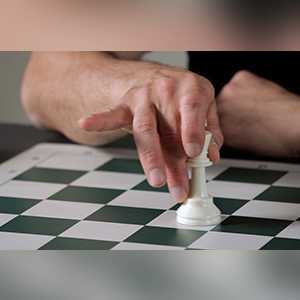 An Uninterrupted Time
Spending time with him will give him some memorable moments on his birthday. This would make his birthday unique and unforgettable. This year give your time as a birthday gift for grandfather. If he loves going out, you can take him for a drive or shopping, and if he loves to stay home, you can play some card games, board games, or watch his favourite movie and spend the whole day with him. Nothing would be as unique as this for him.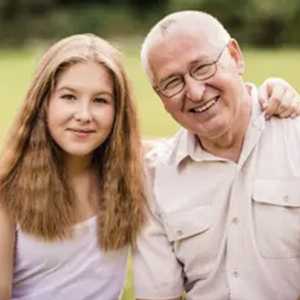 Many of our wonderful childhood memories are linked to our grandparents. So, when looking for a birthday gift for grandfather, you want to find the best of the best. Therefore whether you're looking for a Christmas gift, a birthday gift, a father's day gift, or a grandparent's day gift, the above gift suggestion would go with any occasion and trust me, he would love anything you give him.
I hope my suggestion over the best birthday gift for grandfather has helped you, and now you are stress-free about the most challenging question: What would be the best birthday gift for grandfather? Lastly, I would like to say a very happy birthday to your superhero (Grandpa)!