BIOGRAPHY
Mika Singh is an Indian singer, rapper and a performer. Mika Singh's birthday is on 10th June. Mika Singh was born in 1977. Mika Singh is 43 years old as of 2022. Mika Singh's zodiac sign is Gemini. Mika Singh was born in Durgapur, West Bengal.
Mika Singh has many songs under his name that are very popular and loved worldwide , prominent among them are Bas Ek King (Singh Is King), Mauja Hi Mauja (Jab We Met), Ibn-e-Batuta (Ishqiya), and Dhanno (Housefull). Mika Singh has also released several solo albums that includes, Greatest Indipop Album Ever which was released in 1998 with the feature song, Saawan Mein Lag Gayi Aag.
The song was then remixed by U.S based singer Pinky Paras. With the song being a superhit worldwide, Mika Singh ended up releasing a bunch of other albums as well.
EARLY LIFE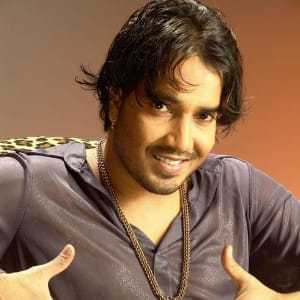 Mika Singh was born in a Punjabi family in Durgapur, West Bengal. Mika Singh's name by birth is Amrik Singh. Mika Singh is the youngest in his family with five older brothers. Mika Singh's older brother, Daler Mehendni is also a very popular Indian Singer.
Mika Singh and his brother Daler Mehendi were encouraged by their father, Ajmir Singh, to have a career in singing. Mika Singh's father, Ajmir Singh was also a trained classical musician who used to sing Kirtans in Patna Sahib Gurudwara since childhood. Mika Singh's mother's name is Balbir Kaur who was a housewife and took great care of her children and her house.
CAREER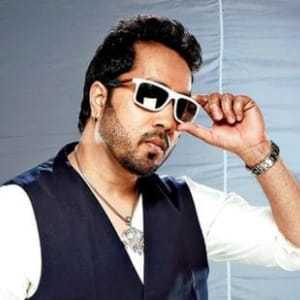 Mika Singh started his journey as an Indian Pop Artist when he released his first album Greatest Indipop Album Ever with the feature song, Saawan Mein Lag Gayi Aag. The song turned out to be a superhit all around the globe.In 2000, Mika Singh released his second album, Mika And Other Hits Part-1 with the feature song Ishq Brandy. Mika Singh released another album in 2001, Gabru with the feature song being the same name as the album.
In the passing years Mika Singh released a number of albums which hit the spot in people's hearts. The albums include, O Sanam Janeman, Sher-E- Punjab, Sitare- The Star, 9 Track Album, Champions League T20, Mika Singh is King, Billo Single, Kalesh and a few more. Mika Singh's recent album Majnu with the feature song Majnu was released this year, 2022.
Mika Singh is a very popular and a big shot in the Bollywood industry. With over more than 250 songs in the Bollywood industry Mika Singh, is proved to be the top notch singer in India. Dil Mein Baji Guitar from the movie Apna Sapna Money Money is a very hit song in India as well as worldwide. Mika Singh also has a number of Bollywood songs from famous Bollywood movies like, Dil Tod Ke Na Ja (Remix), Nachle Soniye, Mauja Hi Mauja, Gunpat, Oye Lucky Lucky Oye, Singh Is King, Bhutni Ke,Ba Mulaiza, Oh My God, Ibn-e-Batuta, Babu Rao Mast Hai, Saj Dhaj Ke, Pyar Do Pyar Lo, Dhink Chika, Jugni, Aaltu Jalaltu, Happy Hour, Aisi Taisi, Poster Lagwa Do and many more. Mika Singh's most recent song, Whistle Baja 2.0 is from the movie Heropanti 2.
Mika Singh along with Hindi and Punjabi language songs have also sung a number of songs in Kannada, Telugu, Bengali and Odia language as well. The songs include, Nidde Bandilla, Pyar Ka Jhatka, Vone Vone, A Darling Darling and Selfie featuring Kanika Kapoor were Kannada language songs. The number of Telugu songs sung by Mika Singh are Pilla Na Villa Kaadu, Pathikella Chinnadi and Yahoon Yahoon. Tui Amar Hero, Mad I Am Mad Hobe Re Hoichoi and Panga are Bengali language songs. Aila Re Aila is an Odia song and Khul Jaaye Botel and Imagine are some of Mika Singh's Urdu songs that he sung for Lollywood, Pakistan Film Industry.
Mika Singh has also starred in a couple of movies including a Punjabi movie, Mitti in which he played the role of Gazzi Dhillon. His Bollywood movies include, Loot where he played the role of Virendra Yuvraj Singh and Balwinder Singh Famous Ho Gaya as Balwinder.
Mika Singh was also seen in a number of television shows like Jhalak Dikhhla Jaa 2, Music Ka Maha Mukabla, The Voice India, Bigg Boss 9, Comedy Nights Live, Sa Re Ga Ma Pa 2016, India Ke Mast Kalandar and many other popular indian television reality shows.
NET WORTH
Mika Singh is thought to have a significant net worth of over 13 million dollars. The singer's net worth is Rs 95,98,94,000 when expressed in rupees (Rs 95.98 crores). The majority of Mika Singh's revenue comes from his singing and numerous theatrical appearances all around the world. Mika Singh has also participated in numerous TV shows and singing competitions, which has increased his earnings.
Mika Singh is also a huge car enthusiast and the singer owns a Hummer H2 and his BMW Z4 . Mika Singh charges nearly Rs 10-15 lakhs for every song. Mika Singh is known to be the first person to buy a Range Rover Autobiography Limo in India and that cost him a whopping ₹3.75 crore.
MIKA SINGH MARRIAGE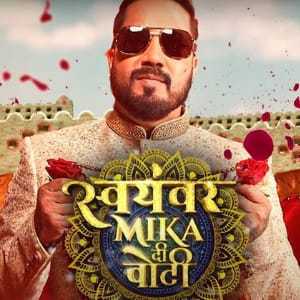 Mika Singh has recently voiced his opinion on marriage and how he has now decided to find his life partner through a television show and why it took him so long to finally get married. Swayamvar - Mika Di Vohti which will be aired on Star Bharat from June 19 . Mika Singh always wanted to establish himself before settling down. Mika Singh explained in an interview that he always had one thing on his mind that was to be established enough that he could help his near and dear ones through everything.
Mika Singh has made the decision to wed and start a family. With the help of a television show called Swayamvar- Mika Di Vohti. Mika Singh has indeed chosen a novel approach of finding the ideal wife of his dreams. The viewers are eager to follow Mika Singh on his journey to find a wife. In the future episodes, several of Mika's close friends will appear and will assist Mika in finding his life spouse.
Television actress Divyanka Tripathi will also appear on the show and help Mika Singh find a beautiful and suitable life partner. Divyanka Tripathi will also share some of her experience as a wedded woman and how impactful wedding and marriage is in one's life and how much power it holds.
Mika Singh's fans are very excited as their idol announced the news of getting married. Swayamvar- Mika Di Vothi gave the singer's fans an insight of Mika Singh's life. Mika Singh's fans are the luckiest because they'll get a chance to experience Mika Singh's whole journey of marriage. From the first look at the contestants to the final Grand Finale. We hope the singer best as he begins a new chapter of his life through Swayamvar- Mika Di Vohti.
A new contestant will soon appear on the show. Akanksha Puri will be that new contestant. Akanksha Puri is an Indian film and television actress and a model. Akanksha Puri is popularly known for the role of Goddess Parvati in Indian television serial Vighnaharta Ganesha in 2017. Let's see what happens when this new diva enters the ' Shaadi House'. Will she be able to sway Mika with her charms and worderful personality and officially turn into Mika Di Vohti.