Govind Arun Ahuja, popularly known as Govinda is an Indian Actor, Producer, Comedian, Dancer, and Former Politician. Govinda is known for his dancing skills. Govinda was born on the 21st of December. Govinda was born in the year 1963. As of 2022, Govinda is 58 years old. Govinda's zodiac sign is Sagittarius. Govinda was born in Bombay, Maharashtra, India.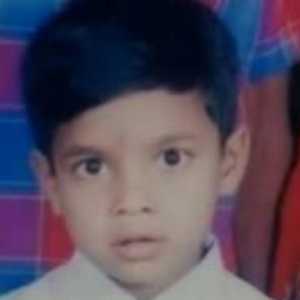 Govinda's mother was from the Uttar Pradesh city of Varanasi. In the late 1930s, Aroon moved to Mumbai from Gujranwala, Punjab, Pakistan, to pursue a career as an actor. In 1940, Govinda was well recognized for his role in Mehboob Khan's Aurat. From 1939 through 1954, Aroon worked professionally as an actor for 15 years.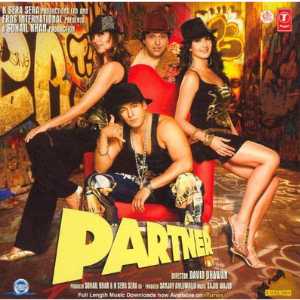 Govinda's father, Arun Ahuja was an Indian Actor, Producer and his mother were an Indian Actress and Vocalist. Govinda has four siblings. Arun Kumar Ahuja and Nirmala Devi had three daughters named Pushpa, Padma and Kamini. Arun Kumar Ahuja and Nirmala Devi have two sons named Kriti Kumar and Govinda. Govinda was the youngest from his siblings. Govinda's brother, Kriti Kumar is a Director and Occasional Actor. Govinda's sister, Padma Ahuja is the mother of Krishna Abhisekh and Aarti Singh. Govinda's eldest daughter is the mother of Vinay Anand. Govinda was given the nickname 'Chi Chi' which means 'Little Finger' in Punjabi. Govinda is known to be the 'King of Swag' because of his amazing expressions and mind-blowing comedic roles.
Govinda had a rough childhood. After Govinda's father retired from his acting career due to health problems, Govinda's family had to shift to a chawl. Govinda was even rejected from Taj Mahal Hotel because of his poor English.
Govinda's mother did not want him to be an Actor. Govinda's mother wanted him to be a Banker. Govinda gave many auditions behind his mother's back. Govinda was rejected by Rajshri Studios multiple times.
Govinda went to Annasaheb Vartak College, Vasai, Maharashtra. Govinda has a Bachelor of Commerce Degree.
Govinda has appeared in 42 films alongside Shakti Kapoor. The last time Govinda and Shakti Kapoor worked together was in Rangeela Raja. Govinda has appeared in 41 films alongside Kader Khan. Khan and Govinda last appeared together in the film Deewana Main Deewana, which was released over ten years after it was shot.
Govinda and Johnny Lever have starred in 22 films together, with Lever's performances generally being comedic. Govinda has worked with Satish Kaushik on 14 films. The last time Govinda and Satish Kaushik worked together was in the 2009 film Do Knot Disturb. Govinda has worked with Paresh Rawal on 14 films.
Govinda joined the Congress Party in 2004 and was elected to the Lok Sabha (India's lower house of parliament) from Mumbai by 50,000 votes over the incumbent who had served five terms.
Personal Life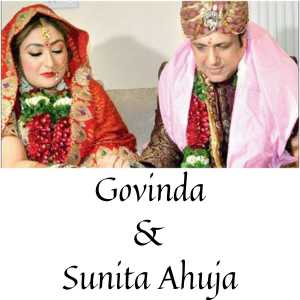 In Tan-Badan, Govinda's uncle Anand Singh, who was the director of Hrishikesh Mukherjee's assistant, introduced him to Sunita Munjal, Singh's sister-in-law, fell in love with Govinda at the time, and the two married on March 11, 1987, after a four-year courtship. Tina Ahuja and Yashvardhan Ahuja are the couple's two children. Tina debuted in Bollywood with the film Second Hand Husband in 2015.
On January 5, 1994, Govinda was severely injured while traveling to a studio for the filming of Khuddar. Govinda was injured when his car collided with another vehicle.
Achievements
Govinda was nominated for 26 awards and won 15 awards. In 1997, Govinda won the Filmfare Special Award for Saajan Chale Sasural. In 2000, Govinda won an award for the Best Comedian in Haseena Maan Jaayegi. Govinda was awarded the Special Award for Excellence in Indian Cinema Award. Govinda was also awarded Star Screen's Special Jury Award in 1995 for Coolie No. 1
Govinda won four Zee Cine Awards for Best Actor in a Comic Role for Dulhe Raja in 1998, Bade Miyan Chote Miyan in 1999 and For Haseena Maan Jaayegi in 2000. In 2008, Govinda won an award for Best Actor in a Supporting Role for Partner.
Govinda was nominated for four IIFA Awards including two awards for Best Comedian in 2002 and 2008, Best Actor in a Supporting Role in 2008 and Best Comedian in 2010. Govinda won two awards for Best Comedian in 2002 and 2008. Govinda won Apsara Film & Television Producers Guild Award for Best Jodi of the Year with Salman Khan.
Net Worth
Govinda's Net Worth is $18 Million which is 133 Crore. Govinda's monthly income is 1 Crore. Govinda's yearly income varies from 10 to 12 Crore.
Govinda's assets include his property worth 16 Crore, a bungalow in Ruia Park, Juhu and Madh Island. Govinda has many cars including Ford Endeavor, Maruti Zen, Mitsubishi Lancer and more.
Filmography
Govinda made his debut in the movie love 86 released in the yeast 1986, Govinda played the role of Vikram Doshi. In the same year Govinda appeared in four other films Illzaam, Tan-Badan, Sadaa Suhagan and Duty.




Govinda has made over 160 films. His famous movie are as follows
Raja Babu
Raja Babu is a 1994 Indian Hindi-language melodrama comedy film directed by David Dhawan. It stars Govinda, Karisma Kapoor, Shakti Kapoor, Kadar Khan, Aruna Irani, Prem Chopra and Gulshan Grover.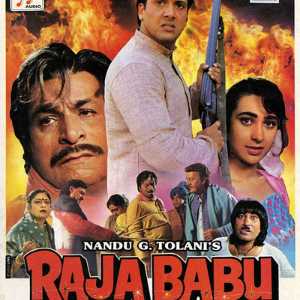 Coolie No. 1
Coolie No. 1 is a 1995 Indian Hindi-language comedy masala film, directed by David Dhawan, and written by Rumi Jaffery and Kader Khan. The film stars Govinda, Karisma Kapoor, Kader Khan, Shakti Kapoor, Harish Kumar, Sadashiv Amrapurkar and Mahesh Anand.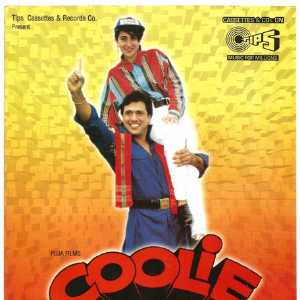 Hero No. 1
Hero No.1 is a 1997s Blockbuster Indian Hindi comedy-drama film directed by David Dhawan. It stars Govinda and Karishma Kapoor. The film borrows the theme of Bawarchi, which was itself a remake of the Bengali film Galpo Holeo Satti (starring Rabi Ghosh). It was remade in Telugu as Goppinti Alludu.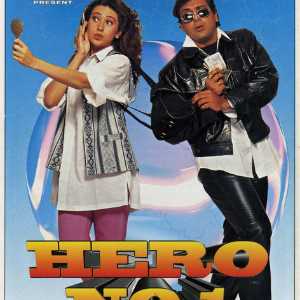 Jodi No.1
Jodi No.1 is an Indian 2001 Hindi comedy film directed by David Dhawan. Released on 13 April 2001, the film stars Sanjay Dutt, Govinda, Anupam Kher, Twinkle Khanna and Monica Bedi.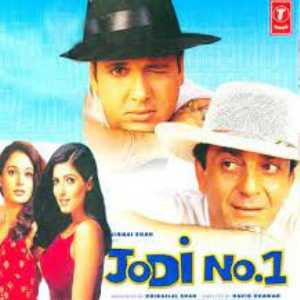 Raja Bhaiya
Raja Bhaiya is a 2003 Indian Hindi-language comedy film produced by Kalyani Singh and directed by Raman Kumar. It stars Govinda and Aarti Chhabria in the lead roles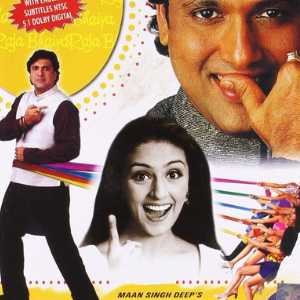 Bhagam Bhag
Bhagam Bhag is a 2006 Indian Hindi-language comedy thriller film directed by Priyadarshan. It features an ensemble cast starring Akshay Kumar, Govinda, Paresh Rawal, Lara Dutta, Rajpal Yadav, Jackie Shroff, Arbaaz Khan, and Shakti Kapoor, Manoj Joshi, Razak Khan, Sharat Saxena and Asrani while Tanushree Dutta makes a special appearance. It was released on 22 December 2006. The core plot is based on the 1995 Malayalam film Mannar Mathai Speaking which itself was inspired by the 1958 classic Vertigo.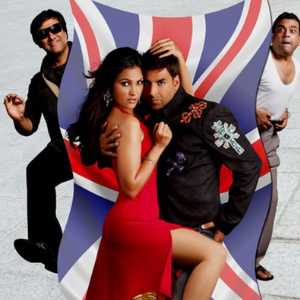 Partner
Partner is a 2007 Indian Hindi-language romantic comedy film directed by David Dhawan and produced by Sohail Khan under his eponymous production banner and Parag Sanghvi under K Sera Sera Private Limited, with Eros International serving as distributor. Inspired by the 2005 American film Hitch, it follows the story of a love guru, Prem Kulkarni, played by Salman Khan, who gives his client, Bhaskar Divakar Chaudhary, played by Govinda, the idea of wooing his gorgeous boss, Priya Jaisingh, played by Katrina Kaif. In the process, he ends up falling in love with a widowed mother, Naina Sahani, played by Lara Dutta, leading him to hide his identity. Ali Haji, Deepshikha, and Dalip Tahil are featured in supporting roles as Naina's son, Prem's sister, and Priya's father respectively. The film was released on July 20, 2007, receiving positive reviews and praise for its comedic scenes and Govinda's comical performance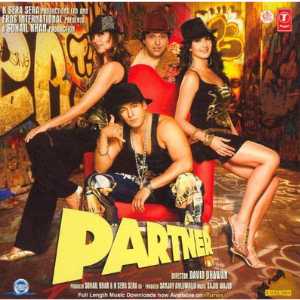 Govinda joined Zee TV's dance-contest show Dance India Dance Super Mom Season 2 as a judge in 2015. The show's premiere episode had the greatest TRP of any reality show.
In Zee Bangla's Dance, he played the role of Judge. In 2016 and 2018, the Grand Finale of Bangla Dance was held. Since the 22nd of May, he has served as a Judge for all episodes of Zee Bangla's Dance. In 2022, Govinda will be seen in the movie 'Shootout at Byculla'.
Music Career
Govinda's debut album came out in 1998. Govinda's second album, Gori Tere Naina, was released in November 2013 with actress Pooja Bose. Govinda was also a lyricist. He wrote the lyrics for the Haseena Maan Jaayegi song 'I Love You Bol Daal' in 1999.