BIOGRAPHY
Emraan Hashmi is a very popular and loved Indian actor. Emraan has received three FilmFare nominations. Emraan Hashmi was born on the 24th of March. Emraan Hashmi was born in the year 1979. Emraan Hashmi was born in Pulgaon which is situated in Maharashtra, India. Emraan Hashmi's zodiac sign is Aries. Emraan Hashmi completed his schooling from Jamnabai Narsee School, Mumbai. Emraan Hashmi pursued his degree in B.Com from Sydenham College of Commerce and Economics.
EARLY LIFE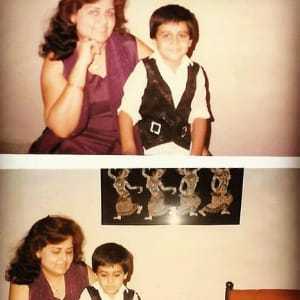 Emraan Hashmi was born into a Muslim family on March 24, 1979, in Suredranagar, Gujarat. His mother, Maherrah Hashmi, was a stay-at-home mom, while Emraan Hashmi's father, Syed Anwar Hashmi, is a businessman who also starred in the 1968 film Baharon Ki Manzil. After India was divided, Emraan Hasmi's paternal grandpa, Syed Shauqat Hashmi, moved to Pakistan, but his grandmother, actress Meherbano Mohammad Ali (better known by her stage name Purnima), remained in India.
Meherbano Mohammad Ali afterwards wed producer-director Bhagwan Das Varma, becoming a member of the Varma family and becoming Bhagwan Das Emraan's step grandfather. Meherbano was the sister of Shirin Mohammad Ali, the mother of producers Mahesh Bhatt and Emraan Hashmi, hence Emraan Hashmi also belongs to the Bhatt family.
FAMILIAL BACKGROUND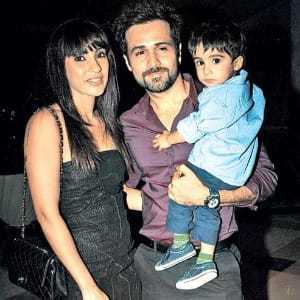 After a six and a half year romance, Emraan Hashmi wed Parveen Shahani in an Islamic ceremony in December 2006. Ayaan Hashmi, the couple's son, was born on February 3, 2010. Ayaan received a first-stage cancer diagnosis on January 15, 2014. Ayaan Hashmi was pronounced cancer-free five years later, in January 2019. Hashmi published his autobiographical novel "Kiss of Life" in 2016, which was based on his son's battle with cancer.
EMRAAN HASHMI'S CAREER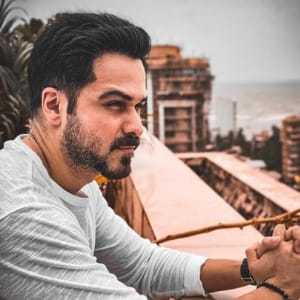 Before beginning his acting career, Emraan Hashmi served as an assistant director on the 2002 horror movie Raaz. In the 2003 thriller Footpath directed by Vikram Bhatt, Emraan Hashmi makes his acting debut as the thug Raghu Shrivastav. Critics commended Emraan Hashmi's performance in the movie; Gaurav Malani referred to him as the "scene-stealer" and lauded his demeanour.
Emraan Hashmi had become recognised as a top actor in Hindi film by 2004 thanks to his performances in a slew of blockbuster thrillers, including Murder (2004), Zeher (2005), Aashiq Banaya Aapne (2005), Kalyug (2005), Aksar (2006), and Gangster (2006). But before appearing in the well-received action drama Awarapan, Emraan Hashmi had roles in movies that didn't do well at the box office (2007).
Emraan Hashmi's role as a con artist in the crime thriller Jannat in the year 2008 represented a turning point in his career. After that, Emraan Hashmi became well-known for playing a variety of outlandish roles in movies like Raaz: The Mystery Continues (2009),the underworld drama Once Upon a Time in Mumbaai (2010). The Dirty Picture (2011), Murder 2 (2011), Dil Toh Baccha Hai Ji (2011), Jannat 2 (2012), and Raaz 3 (2012), as well as supernatural thrillers Raaz 3 (2012) and Ek Thi Daayan (2013), all of which brought him critical acclaim.
Emraan Hashmi received two Filmfare Best Supporting Actor nominations for his lauded performances in the political thriller Shanghai (2012) earned him two nominations for Best Supporting Actor at Filmfare. Emraan Hashmi debuted as the title character in the biographical sports drama Azhar and as an evil spirit in the horror thriller Raaz Reboot (both 2016) after appearing in a string of box office duds. He also got appreciation for the drama Hamari Adhuri Kahani (2015) and the action movie Baadshaho (2017).
Emraan Hasmi then made an appearance in Bard of Blood, a web series based on the same-named book by Bilal Siddiqui, as of October 2018. The web series, which Shah Rukh Khan produced, was made available on Netflix. Another box office failure, Emraan Hashmi acted in Soumik Sen's crime drama Why Cheat India in January 2019. Emraan Hashmi began filming Ezra in July 2019, which is a remake of the 2017 Malayalam film of the same name and a supernatural thriller.
Emraan Hashmi appeared in the love ballad "Lut Gaye" in February 2021. Radhika Rao and Vinay Sapru's film is produced by T-Series. Jubin Nautiyal sings. Emraan Hashmi appeared in three movies in 2021: Chehre, which he co-starred in with Amitabh Bachchan, and Mumbai Saga, a criminal thriller directed by Sanjay Gupta.
NET WORTH
Emraan Hashmi is known to be responsible for the commercial success of Indian movies. One of the highest-paid actors in Hindi films is Emraan Hashmi. His sources of income are performing in films and brand sponsorships. Emraan demands Rs 2 crores for a brand endorsement.
Up to this point, he has provided his support to roughly 20 companies, such as Cobra, CBTF Speed News, MeGlow, Cobra, Lancome Face Wash, Mene & Moy, Gucci Rush, Makari Classic Night Treatment Skin Cream, Comfy Mate, and Coconut Hair Oil. Emraan Hashmi additionally charges Rs 6 crore for a movie production and makes Rs 5 million per month from his investment. Emraan Hashmi receives a salary of Rs 10 crore annually. Emraan Hashmi's highest net worth as of 2022 is Rs 124 crore.
FUTURE PROJECTS
Emraan Hashmi has three upcoming projects in the near future. As fans immensely missed Emraan Hashmi on the big screen, their wait is over. Emraan Hashmi is coming up with three blockbuster movies in 2022 and the following year, 2023. Emraan will be seen with the bollywood's A listers in his coming projects like Akshay Kumar, Salman Khan and Katrina Kaif.
In 2022, Emraan Hashmi would be seen starring in a Raj Mehta's movie, Selfiee sharing the screen with Akshay Kumar. Emraan Hashmi has another project which will be released in September this year. Sab First Class Hai is a Balwindar Singh Janjua direction starring Emraan Hashmi. And in 2023 we have the most awaited movie Ek Tha Tiger 3 starring Emraan Hashmi, Salman Khan and Katrina Kaif which will be released in summer 2023.
FILMOGRAPHY
Emraan Hashmi is known to be one of the most popular Bollywood actors who is loved by his fans all around the world. Emraan Hashmi made his debut in the 2003 thriller Footpath directed by Vikram Bhatt.
Emraan Hashmi has starred in 43 movies till date. Here are some of his remarkable movies that we'll never forget:
ONCE UPON A TIME IN MUMBAI (2010)
A police officer finds himself in the centre of a gangster's attempt to overthrow a smuggler who is ascending to power in Mumbai in the 1970s. It was a Milan Luthria movie starring Emraan Hashmi, Prachi Desai, Ajay Devgn and Kangana Ranaut
AWARAPAN (2007)
Trouble starts when a devoted henchman refuses to kill his mistress despite being asked by his employer to keep an eye on her. Starring Emraan Hashmi, Mrinalini Sharma, Ashish Vidyarthi, and Ashutosh Rana. The movie was directed by Mohit Suri.
JANNAT IN SEARCH OF HEAVEN (2008)
In which Arjun, a young man, is reckless and has a preoccupation with winning money at card games. He learns the motivations behind leaving his routine life after a chance encounter with Zoya at a mall. The movie was directed by Kunal Deshmukh with the star cast, Emraan Hashmi, Sonal Chauhan, Armen Greyg and Randeep Hooda.
GANGSTER (2006)
When Daya, a mobster, re-enters Simran's life after she moves to Seoul, she is devastated. He or her lover Akash, a vocalist at an Indian restaurant, must be chosen by her. The movie starred Emraan Hashmi, Kangana Ranaut, Shiney Ahuja and Gulshan Glover which was directed by Anurag Basu.
MURDER 2 (2011)
In which a pimp hires an ex-cop to track down missing call girls and the kidnapper who took them. The movie was directed by Mohit Suri starring Emraan Hashmi, Jacqueline Fernandez, Prashant Narayan and Sulagna Parigrahi.